April 11, 2022: Stream of Coin-sciousness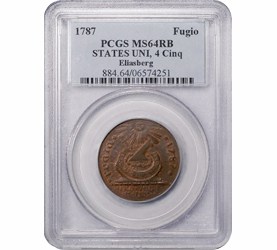 With the recent re-classification of Fugios by PCGS as "Federal Contract Coinage" and thus part of a US type set, we've seen a dramatic increase in interest in type examples in the typical collector grades.  As I mentioned to another dealer at the recent Baltimore show, there were enough nice Fugios to go around to satisfy the demand of the colonial community, but that's not the case if all US type collectors now want a nice example.
As an aside, this will be an interesting education for many of those collectors new to this series, where what I call the 'non-grade attributes' (strike, centering, planchet quality, etc.) can have a much more significant influence on value and desirability than is the case for any regular US mint products.
•    •    •
I'd like to just say once again that I do not understand the coin show schedule with so many events crammed into the first 6 months of the year.  Sure would be nice if a couple of these events moved into the fall instead.  EAC?  Central States?  ANA National Money Show?  I would think it would be a boon to attendance, with the added benefit of saving some travel wear and tear on Team CRO
•    •    •
I was pleased to have been asked to participate as a Redbook Contributor for the first time for the 2023 Edition, primarily so that I could impress my children seeing my name in print: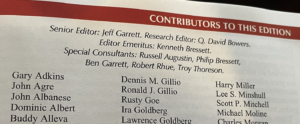 Actually I was most excited to be able to fix some errors in the colonial text and images which have been present and frankly driving me crazy for as long as I can remember.  But not anymore!  Special thanks to Senior Editor Jeff Garrett for including me, and long time dealer Bob Rhue for recommending me.
•    •    •
In the category of "I did not see that coming", we were recently contacted by a local gentlemen who claimed to have a 1969-S Doubled Die Lincoln 1¢.  Now, these are pretty rare so we were skeptical to say the least, but we became much less so when he produced the ANACS certificate of authenticity from when he acquired the coin in the 1980s(!).  And after some serious study we bought it – making this the first example of this issue we have ever owned: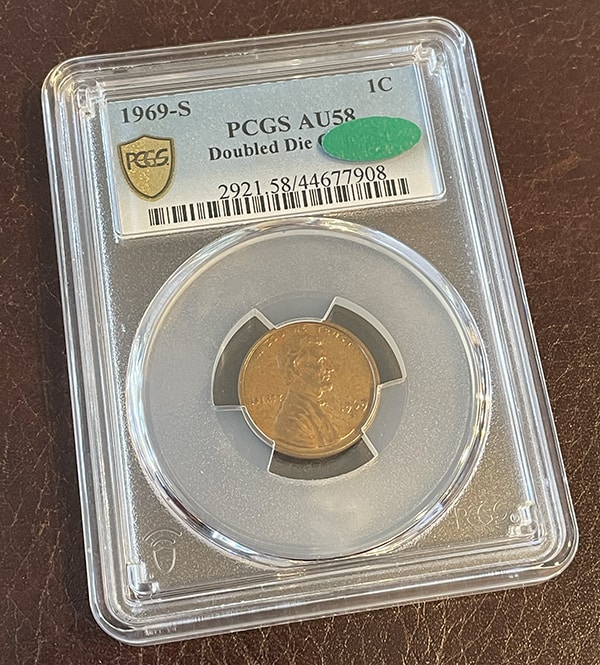 Hey, you never know what you might run into out there.
Actually we've been running into quite a bit locally, as we've seen another dramatic increase in appraisal requests and sales inquiries in recent months, due undoubtedly to the strength of the market, and in our expanded website reach.  And while we've seen more than our fair share of proof sets and well worn Morgan Dollars, we've also seen some other very cool stuff: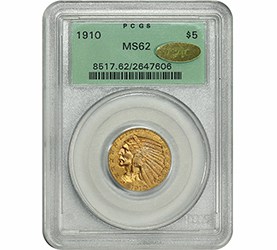 These and others coming soon to an EB near you.
•    •    •
After another backwrenching schlepp through yet another airport on our way home from the recent ANA show, we have added to our luggage stash and are pleased to announce that we now have a 4 wheeled bag that can fit even on the tiniest puddle jumper.
Q:  Doesn't that make you look like a flight attendant?
A:  Kinda.  But it's better than having to visit that chiropractor whose remedy last time was to literally jump on my back knee first.
So bring it on propeller plane, bring it on.
•    •    •
The CRO Road Show will be rolling on with two more shows in April, starting with the NH Coin this week, where we'll look forward to seeing more of our local collector friends and of course buying, selling and trading as many cool coins as is humanly possible at a 3-day show.
EOM