April 13, 2020: The New CRO Website 4.0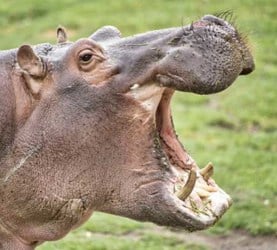 Well, that day is finally here.
In a process reminiscent of birthing a hippopotamus, CRO 4.0 has arrived in the form of our new website. Yay!
Q:  4.0?
A:  Yes – this is the fourth iteration we have had since the launch of our first website waaaaay back in the year 2001. 
Obviously everyone remembers what that looked like:


Do not adjust your screen – that gold writing was intentionally way out of focus back then.  No idea why. 
And then just a few (actually 8,331) large and small tweaks over the following 19 years and voilà! you have the most recent version:

Q:  Hey, why change that one?  I liked it!
A:  We did too. But while it may have looked up to date, the underlying structure of that site was built in 2004(!).  And while a coin from 2004 is considered a "modern", websites from that era, well, not so much.  Frankly we're surprised it lasted this long without imploding.
Q:  So What's different?  What's new?
A:  We think (and hope) that you will find that it is comfortably familiar, with most of the big changes behind the scenes, including (but not limited to) security, mobile responsiveness and e-commerce capability.  So some changes were mandatory.  And while we are not moving to a shopping cart and self-checkout system at this point, it's there if we choose to go that route.
Q:  Will the Early Birds work the same way?
A:  Pretty much.  The old ones were going out on a proprietary system developed before mass emailing was a big thing, and that too was pretty obsolete.  In recent years we had issues with some of the new anti-SPAM rules, and also some compatibility issues with some email providers.   So if you got the last few EBs on aol or yahoo mail, for example, they unfortunately looked kinda like this with no pictures visible: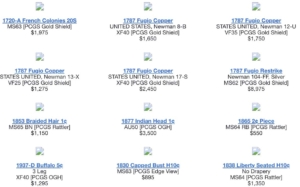 Bummer. 
But the new system is totally up to date and should resolve all of those issues.  Fingers crossed, aol and yahoo users.
Q:  So is everything going to be perfect?
A:  That would be great, but we're sure we're going to be tweaking and polishing here for a while, just as we have been since 2001.  So if anyone sees anything that looks amiss, please fire off an irate email and yell at us.  Actually, scratch that – it might be better if you'd just let us know so we can try to fix it straight away.  OK?  OK!
John & MaryAnn