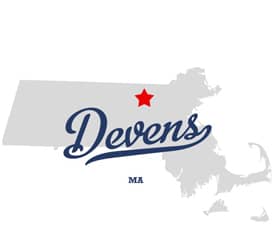 Waking to a cold rain coming down in XL buckets, Team CRO enthusiastically hit the road to Devens, MA for the latest installment of our local event.
Where we dodged massive puddles, endured stretches of about 1-car length visibility and eventually arrived at the show venue just in time to get completely soaked walking the 20 feet to the door.
But once we were inside the skies metaphorically cleared just in time for us to buy a bunch of cool US and world coins from various sources around the room and sell some great Colonial and US coins to some long-time local customers.
It was also an excellent day for show and telling, including some deluxe early gold, about the nicest low grade Chain Cent I've ever seen and this fantastic, unexpected, superb gem matte proof Buffalo set in a Capitol Plastics holder assembled by a serious local collector: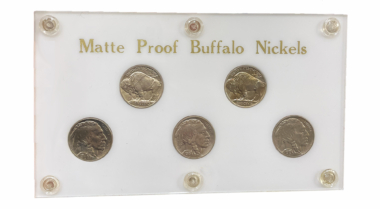 How cool is that?  Very.
And after that flurry of activity, things started to quiet down on the early side with the weather undoubtedly keeping some would-be visitors away.
So we packed up and head out after a concentrated but extremely productive day in Devens.
And now back home we'll need to quickly transition to our major show inventory since we'll be off to Chicago for the CSNS show from where our next RR will be written in just a couple of ridiculously short days from now.
So you might want to keep an eye out for that –