April 30, 2017: CRO's 'April by the Numbers'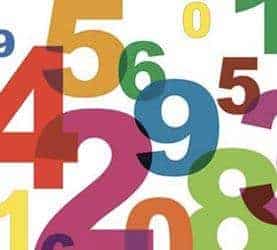 Great news everyone, it is time to recap the month of April numerically:
4 and a Half: Coin shows attended (one was a wrap-around that started in March).
40-something: CRO hats given out at those events.
A Few Dozen: Pieces now remaining from our last 1,200 piece hat order.
Nine: New colors in the next order arriving soon.
2: Hotels visited in April where we've never stayed before.
Obviously only the one: Basketball courts we encountered inside them (at the Chicago Athletic Association Hotel right on Michigan Avenue).
Maybe 2 feet: Distance between the end of my bed and the desk in my room at that hotel (since obviously they needed every spare inch of that building to cram that court in there).
Just the 1: Early Birds we had time to launch in and around all those shows.
Hundreds: Coins we acquired during April (since we weren't busy doing EBs).
A single one: Number of those coins we bought on Etsy.
Never: The last time we used that venue numismatically.
About 2 years: Time we had spent looking for an example of that item. Literally.
$91,000: Most expensive coin purchased during the month (not the Etsy coin).
$30. Least expensive coin purchased (also not the Etsy coin). If you must know, it was a raw world coin we bought at the Devens, MA show.
336: Coins graded during the month (including that last one).
MS67: Highest grade received on any of them.
At least MS68: Grade we were hoping for on said item (of course).
9: Phone orders we received in April from new customers we had never heard from before.
33.33%: Which of those new customers found us via our CoinWorld ads (so let's hear it for print media!).
In a couple of months: When our first Numismatist ad will be launching (since we figured we may find some new customers there too). So you may want to keep an eye out for that . . .
Finito