August 12, 2019: Stream of Coin-sciousness ANA Edition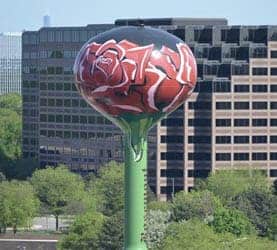 After a too-long hiatus since our last major event in June, the pre-pre-show anticipation of the upcoming ANA has been in full force for about 10 days now, manifesting itself in several ways:
People calling to ask us if we will be attending the show (yes, yes we will).
People calling to ask us about various upcoming auction lots in the various upcoming ANA auctions (to which our response has been an extremely consistent "if you are interested in auction representation we'd be happy to help provided that that we do not already have a conflict which on about 25 coins we already do").
People calling us to offer us something that they think seems like something we would want (though their various inclinations seems to have been right only about 43% of the time which is still a lot of cool stuff we are delighted to be called about).
People calling to see if we want to have dinner (or in one case lunch) at some point during the week (the short answer is "sure", the longer answer is we need to sort out the auction schedule and figure out if we can steal away on some night or other).
In and around which we have been figuring out how many cases we'll have at the show, and thus how many coins we'll be displaying, sorting said inventory, pricing it, laying it out in our display trays, planning where to put our marquee-est marquee items (you know, those highfalutin coins that no one else has that dealers always want to display at a show like this) and generally trying to do as much of this as possible in advance because we know all hell will break loose and there will be no time for any of this when we do eventually get to Rosemont.
Which for us will be first thing Monday AM, slightly later than some other guys (we know this because they have been emailing us over the last two days showing us pictures of various things they already saw / bought / have / want to sell us).
So we will be primed and ready for action when we hit the ground running mere hours from now.
JA