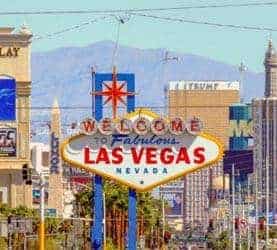 While most of the numismatic world was out Xmas shopping, or possibly  trimming their trees, I attended the PCGS Members Only Show in Las Vegas show so that I could then make the following observations about it right here in this space:
The Palazzo Hotel venue is nothing short of spectacular, with palatial rooms, access to more shopping than most malls, more dining options than most cooking shows, one of the most comprehensive gyms I've ever seen in my life and, of course, night life that continues through daylight hours (though frankly it is very hard to tell which is which around here).
The show itself is a friendly, intimate affair with most of the major national dealers, vest pocket dealers, PCGS upper management and some mostly west coast-centric collectors in attendance and no one feeling any stress whatsoever.
The complimentary breakfast and lunch buffets are significantly better than what one might expect to find at a coin show.
I sold 5 federal coins and 1 deluxe world coin on the floor, which was a pretty good result in my opinion since I did not bring all that much inventory with me.
And then checked out a lot of cool coins on the floor and in other dealers' boxes, seeing some spectacular pieces (a couple of which I tried unsuccessfully to buy), some generic stuff, and a few head scratchers, including some good-looking proofs from the recent Teich Family collection sale at Stack's-Bowers being offered here for less than they brought at the auction a month ago.
In all, I managed to buy 5 federal coins and 3 colonials, including a rare Fugio type in an unusually high grade for the issue that I certainly would not have expected to find at this show.
Whatever you do, do not order hot sake for 1 at SushiSamba (the Japanese-Brazilian-Peruvian restaurant in the hotel).  In fairness, our extremely helpful server did tell me they are "

N

ot really equipped to serve it hot", which they then proved by bringing me a just-microwaved 25oz glass bottle which was too hot to pick up even when wrapped in a towel (which it was), too hot to pour (since I almost dumped it all over the table), and then too hot to drink anyway when served in a wine glass.  Still, I am proud to say that I managed to kill about half of it anyway.
Also be careful with the green peppers there, as our server informed us just after we had eaten them that "1 out of 10 are unbelievably hot" (i.e. spicy), turning a simple appetizer into a game of Russian Roulette and explaining why the ones I had were fine, but the one another dealer at our table ate nearly flattened him.
I submitted a few dozen coins here for walk-through grading and got back results quickly and pretty much like we had expected, which we consider to be a success.  And then had a pedigree added to an already graded coin in literally 2 minutes while I waited, which is pretty darn good service (especially since PCGS was busy at the time).
Getting into a cab to the airport on Friday I looked up, saw some blue sky and suddenly realized that I had not been outside at all for 3 days.
We will definitely be back for the next show here at the end of February, and we'll be bringing a lot more coins (and possibly some golf clubs) with us.  And we would recommend that you come too –
The End