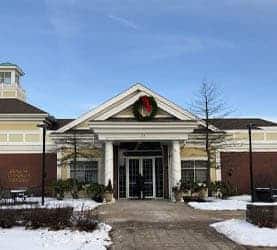 Taking a brief hiatus from holiday activities, Team CRO rocketed out to Devens, MA for the final local show of the year.
And frankly we weren't really sure what to expect given what is typically a busy time for most, with competing events and lot of folks traveling for the holidays as well.  Bookended by a 1 PM Sunday Patriots game which usually thins the crowd out around here earlier than usual.
But you just never know what might happen, and so we were there bright and early, cool coins on display, including many NEWPs that haven't been on the site yet, a by-product of the holiday schedule with Christmas falling on a Tuesday (our usual EB day, of course), leaving us one Early Bird short of our original 2018 plan.  Oh well.
But this of course made our show display even more interesting than usual, leading to a couple of fast sales in the first few minutes of the show, and a bunch more scattered during the day.
We managed to buy a few things too, including one old-holdered commem, a bunch of world coins and a raw token we'll have to figure out when we have the time.
Which is not likely to be for a while given the holiday vortex about to hit us and all of the numismatic activities that kick off right after the New Year simultaneously in NY (at the NYINC show) and Orlando (FUN).
But since we can't be in two places at once, we'll be off to Orlando from where our next RR will be penned early in 2019.
Until then, then –