December 26, 2005: The Big Picture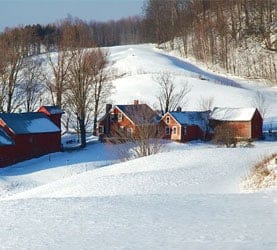 As we've had a few days to relax, enjoy the holidays and spend some time with our families, we've had a little time to step back and reflect on the year.
First, we wanted to wish everyone a slightly belated happy holiday season and a very happy new year.
We also wanted to express our heart-felt appreciation for your patronage in 2005. We are very grateful to all of you who placed your faith and trust in us and we thank you sincerely. And as we look back on the last 12 months, we wanted you to know that we haven't lost sight of the 'big picture' (or, more accurately, 'little picture').
We all see so many articles written and auction results posted and general hype on the internet telling us how strong the coin market is, but we never forget that the coin 'market' isn't a market at all for most of us. For the great majority of our clients, coin collecting is first and foremost a hobby. A relaxing diversion from the stress of the real world. An opportunity to share interests and knowledge with like-minded collectors. In a word, it is fun.
We became coin dealers because we love this hobby, we share those views and because those feelings have not faded over the course of a lifetime.
We look forward to working with you in 2006 and to adding to your enjoyment of this hobby.