February 18, 2011: The Local Country Auction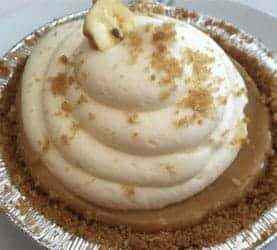 The other day a collector remarked about how we regularly mention Stack's, Heritage or other major auctions here on the site, but never say "boo" (his word, not mine) about other sales.  He assumed this meant that we skipped the smaller auctions because there was nothing good to buy.
"Au contraire", I said.
The reality is that we participate in hundreds of auctions annually, including the highfalutin ones with the thick catalogs, lots of international sales, and of course the online kind, but also all sorts of antique, farm and estate auctions of every shape and size if there is (or if there seems like there might be) something good for us to buy.
Sometimes it's by phone, or through a trusted rep, but here in New England where such sales take place every thirteen minutes (slight exaggeration) either John or I climb into the CRO station wagon and go in person.
Such as yesterday, when I attended a small local auction, viewed lots with alacrity, and then sat down fully prepared to participate in a completely normal auction.
Um, not quite.
You see, while all the lots were, of course, numbered (i.e. #1 through lot #396), the auctioneer (much to my surprise) auctioned the lots off in utterly random order, jumping from #4 to #137, then back to #19 while I looked around the room wondering what the heck was going on, and everyone else (who had apparently been to this auction house before) acted like this made perfect sense.
And since you never knew when 'your' lots were being auctioned, you had to pay very careful attention throughout the entire evening.  And you couldn't get up even for a minute to make a phone call, or to use the facilities, or to visit the on-site snack bar lest you miss the coins you specifically came there to buy.
Also, the auctioneer would occasionally put 3 or 4 similar (but not identical) lots together and sell them as an impromptu 'group lot' with exactly this much advance notice:  "OK, we are now going to sell lot #15 and lot #371 and lot #206 as one lot." And then the bidding would begin.  In several cases, I had figured out exactly what we wanted to pay for one of the lots that ended up being 'grouped', had not even looked at the others, had no intention of buying them, had no idea what they were worth, and ended up just having to wing it.  So that was exciting.
But not as exciting as the aforementioned snack bar, which was thoroughly delightful and well stocked with almost anything you could want to eat, provided that what you wanted to eat was either macaroni salad or banana cream pie (since that was all they had).  So I was not too disappointed that I could never actually walk over there and get something.
But the people running the auction were very nice, I didn't see any shill bidding or other funny business going on, and I successfully purchased some pretty cool stuff which will be coming (eventually) to an Early Bird list near you.
DW