January 1, 2015: CRO's Numismatic New Year's Resolutions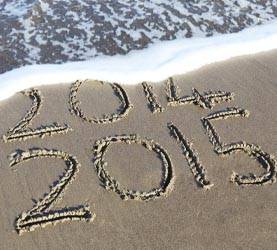 After considerable thought, here's what we've come up with:
Develop a better system to track global numismatic auctions this year so we don't miss anything good.
Don't buy anymore impaired rarities no matter how cheap they seem to be.
Check all show schedules extra carefully before booking flights and hotels so we never again arrive 2 days before anyone else.
Avoid the Chicken Christopher W/Garlic Beurre Blanc Sauce at Morton's. Sure, it's delicious, but at 1,290 calories, it's an entire day's worth of food.
Keep our listings on Collectors Corner updated.
Don't let the good stuff in the upcoming Partrick and Kendall Collection sales get away.
Use the CRO Twitter account (CRORoadReport) as a way to send reminders about upcoming shows, EB's or other events.
Reduce extraneous travel by taking advantage of preview lot viewing opportunities when they are offered at shows.
Update the CoinRaritiesOnline Facebook page with more pictures of new items before they appear in an Early Bird.
Worry less about who might be offended by biting numismatic commentary we put in articles on the website.
There, that should do it.