January 19, 2019: Stream of Coin-sciousness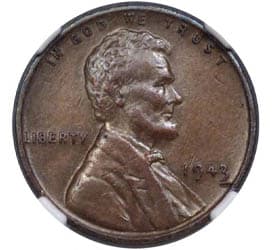 After an excellent but exhausting FUN show we returned home and just kicked back and took a few days off is something I wish I could write.
In reality, we've been going non-stop during what was the busiest week I can ever recall here as we attempted to manage our ongoing business and crank out a new Early Bird while also transitioning the website to yet another new, larger server and eventually new web management.
And frankly that didn't work out quite as we planned, as a few glitches in the changeover saw some of the outgoing EB emails blocked this time, an issue for which we apologize and are working feverishly (in some cases feverishly and a half) to resolve before the next one.
On that topic, if there are any crackerjack website experts reading this, give us a call.  We might have a job for you.
Because as all that was happening, we were fully occupied working with collectors by phone, meeting others locally, completing some pending deals started at FUN, talking to our CPA to decipher the new tax laws and their impact on us and our customers, and securing cool NEWPs like this, for example:

Pausing briefly to field inquiries from people who saw the recent story about the 1943 copper Lincoln Cent on TV and were a-b-s-o-l-u-t-e-l-y convinced that the steel ones they had were also worth $200K (spoiler alert: they weren't).
Then going through everything that came in while we were in Florida, catching up on pent-up shipping, sorting coins for grading, CACing and photography, while simultaneously bidding in the continuing internet sessions following the FUN and NYINC auctions which were running pretty much all day, each day.
Which, as we have detailed before ad nauseum, are not that easy to monitor and track without missing a few lots we might have otherwise won.  Yes, we had proxy bids on everything, but it was dismaying to see some of those nipped by a half increment when we would have / should have hit them again had we been following along live.
And then being called by another dealer on Friday asking if we saw the XYZ coins auctioned in another sale we did not even know was happening.  The moral of this story is (again) you really need to be everywhere all the time lest you miss something good, but of course you simply can't and some are going to get away.  A defeatist would say we should be happy to get what we got; CRO would say virtually any problem can be solved by sleeping less.
Actually, that would have solved two problems, since I literally had a nightmare this week about missing two entire auction sessions at Heritage, one which contained wildly toned, old-holdered coins and another with superb 3-D cathedral medals.  So it was quite a relief to awaken to the realization that neither of those sales actually happened.
Still, some sleep is necessary, since we'll need to be sufficiently well-rested to tie up all loose ends and clear the deck before the next event(s), which in this case are in SoCal starting as astonishingly soon as the end of this coming week(!) when the whole show cycle starts all over again.
So let's hope we don't get delayed or completely derailed by the snow and ice storm forecast to hit us today/tomorrow as that would underscore another numismatic truism:  It's considerably harder to run an internet coin business when your power goes out.
JA