January 23, 2016: Stream of Coin-sciousness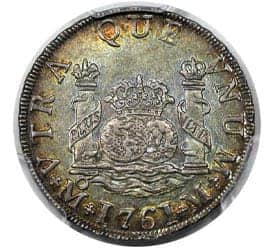 While winter has descended upon us in earnest this month, it has not slowed down the activity level at CRO, with orders coming in at a pretty steady clip, and new coins arriving every day from literally all over the map.
Including coins prominently highlighted in major auctions, like this 2 Reales deemed worthy of the Rudman Collection cover: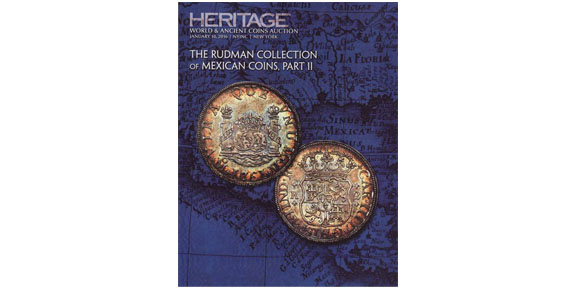 And this groovy Peace $1 we discovered hiding in plain site at a show.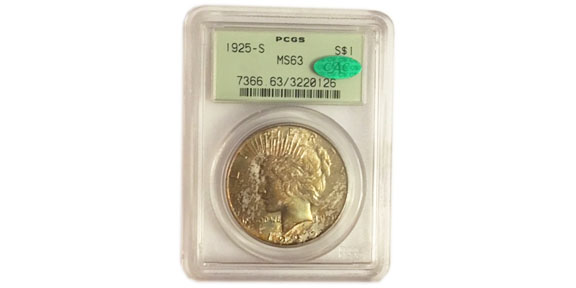 And of course this colorful Springbok purchased from a collector's box-o-twenty: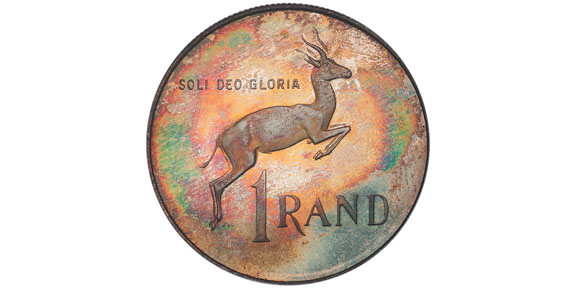 All of which (and many, many more) will eventually find their way to a CRO Early Bird, such as our most recent effort, the January 19th edition, which included no less than 66 NEWPs of which 20 were ordered by customers within the first 24 hours. Which is a pretty good result in our experience and suggests that the market for cool looking colonial, US and world issues is quite healthy, thank you.
Though perhaps an apology is in order for overdoing the numismatic puns and excessively silly comments on our last list, for which I blame typing it at 3 AM when the mind tends to wander. I actually received an email from customer M.S. who noted same and then specifically cited the "Rye Bread" reference in this description which I had absolutely no recollection of writing and thus assumed (incorrectly, of course) that this was some sort of typo in the email I received.  Hmmmm.
When less punchy, I was reading a weighty article about Joan Clarke, code-breaker and former fiancée of Alan Turing as portrayed in the recent movie 'The Imitation Game' by actress Keira Knightley, though in real life looking like this: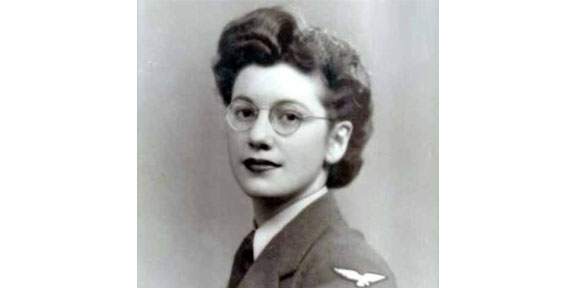 And while I knew that Ms. Clarke was instrumental in cracking the German Enigma code, I was surprised to learn that she was also a serious numismatist who was later awarded the Sanford Saltus Gold Medal by the British Numismatic Society in 1986 for her research "establishing the sequence of the complex series of gold unicorn and heavy groat coins that were in circulation in Scotland during the reigns of James III and James IV". Work that would later be described as "magisterial." Who knew?
It's a Small World Update: This last week I was pleased to meet an actual coin collector and CRO Early Bird recipient who lives right here in town. And though I always knew that there were some (based on a guy at an auction house once mentioning that he saw this zip code on their mailing list), this was my first in-person encounter. And we always enjoy those, as the majority of our dealings between shows are online and via email, with a smaller percentage by phone and fewer still in person with collectors living in the Boston area.
And now we're gearing up for what we know will be a busy Long Beach Expo in a couple of weeks, even more so because PCGS will be running their $10 NGC crossover promotion which in the past has resulted in a wild submission frenzy bumping CRO coins to the back of a looooong queue with our last grading coming back at about 7 PM on Saturday after the show was already over.  So of course we're looking forward to more of that!
JA