January 28, 2023: Stream of Coin-sciousness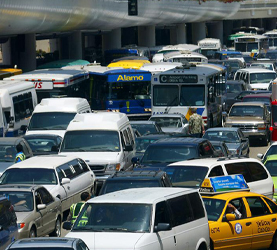 As is the case every year at CRO, we come roaring out of the gate after New Year's Day with a trip down to the FUN show in FL, and then while most other dealers are heading home and sending out emails with new purchases, we follow it up with a week in NYC for the international show.
By the time that ends, we are usually 1) Exhausted, 2) Overspent, 3) Sitting on a mountain of new coins purchased on the bourse floors and auctions, 4) Way behind on paperwork and 5) Rarin' to go!
Starting by working deals like crazy, making trades, attending a local show, talking pictures, launching an EB and working 18 hours a day to get caught up.
Just in time to jump on another plane and head to SoCal for the Long Beach show next Tuesday.  But not this year.  After 22 years of attending LB shows we've decided, reluctantly, to give up our table there.
How come?
Well, while the show itself has been terrific for us, and we love seeing local customers, every single other aspect of attending has become more complicated and difficult for us in recent years.  Starting with JetBlue's cancellation of their non-stop Boston to Long Beach flight, thus requiring us to route through LAX and all of the hassle, extra schlepping and time that entails.  Then working all week while jet-lagged, taking a redeye home through LAX again and getting back once again totally exhausted and way behind.
So after careful consideration we've decided it was just too much.  And while the rest of our travel schedule is unchanged, including 3 trips to Baltimore, CSNS, 2 ANA shows, etc., we hope we'll have better balance between traveling and focusing on the business at home.  And if you'll miss seeing us in LB, remember the website is always open, and we are always a phone call or email away.
Meaning that next week we'll have more time to talk with customers, work on deals, do photography, update the site, ship out orders, send coins to grading and send coins to CAC.
Allowing us (we hope) to be all caught up, thoroughly rested and ready for our next EB which is scheduled for February 7th.
So you might want to keep an eye out for that.