January 31, 2018: Numismatics Meets Cruciverbalism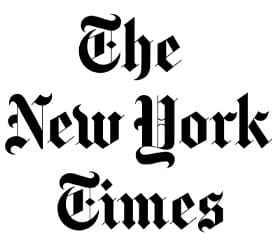 A Guest Commentary by C. Sloan

For daily solvers of the New York Times crossword, coins and money are frequently encountered topics.
Puzzles are peppered with the crossword letter-friendly LIRA (old Italian money) and RIAL (Iranian currency), as well as vexing three-lettered Romanian currency (LEU, LEI, LEK).  And clever coin-related themes involving synonyms, double entendres, and maddening SAT-style analogies like the following:
Capital of France = Paris, you say? Um, no. The answer is four letters long: EURO
Trifling amount = SOU
Peso : Mexico ::___: Korea = WON
However, crossword-solving coin collectors were rocked on Friday, January 26, 2018.
There, plain as day, in the mainstream "All the News that's Fit to Print" New York Times, the quaint little world of coin collecting was exposed for all to see.  17 Across, clued as "Numismatist's Collection":  A nine-letter answer in the upper left corner of smudged newsprint.
Immediately, I thought there is no way that Will Shortz would allow DIRTYGOLD to appear in his puzzle. Plus, who collects that junk anyway?
This solver needed a few of the "crosses" to unlock the answer.  Curiously, the first letter "R" was intersected by 1 Down: WORDVOMIT; second letter coincidentally by the "A" in INANIMATE.  Hmmm. Ever so slowly, the "I-better-get-this-or-I'll-be-an-embarrassment-to-my-coin-collecting-self" answer became apparent: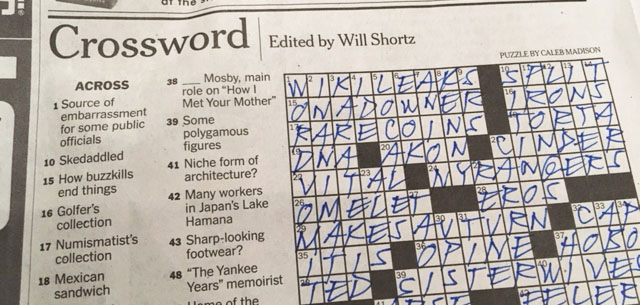 It's official: Numismatics has gone BIGTIME.