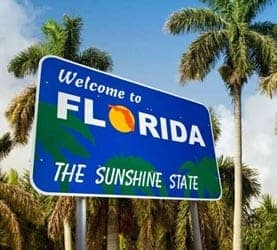 Prologue:
Good morning numismatist circa 2019 and welcome to this our first RR of your new year.
And this will be a stage-setter for what we expect to be another excellent event here in FLA, beginning with an immense amount of lot viewing and wholesale action before the actual show kicks off with dealer set-up on Wednesday and auction sessions galore.
And while that should be sufficiently action-packed to keep us busy, we'll also be following along with the world coin auctions taking place in NYC at the New York International Numismatic Convention this very same week (for which we zipped down to view lots last weekend).
Which means we will be even busier than usual participating in both shows, but happy to do so, because as we have said many times, if we weren't doing this as a business, we'd almost certainly be doing this anyway just for fun.
With everything that happens here (or in NY!) to be described here each and every morning with as many pictures as possible.
Until tomorrow –

Day 1:  January 7th
Like a well-oiled numismatic machine Team CRO was at the airport before 6 AM to catch the first flight to Orlando, allowing us to arrive here, dump our bags in the room, have a quick lunch and then race to the Heritage lot viewing room at the convention center before the really big crowds showed up.
And that plan worked nearly to perfection, as we finished viewing the entire sale in about 4 hours, a process made easier by the fact that we had seen, sometimes owned and were thus already extreeeeemely familiar with many of the coins of interest in this session, including the highfalutin Weinberg coins, and lots of cool US type.
Then came back to the hotel, entered everything into the computer, made a few calls, answered emails and eventually headed to dinner at an excellent Greek restaurant down the street while weaving around the 50 million high tech conference attendees who are all walking around town with their name badges on.
Finally getting back to the hotel and collapsing after what had by then been a nice, compact, efficient 21 hour day.
So we will of course be rarin' to go on Tuesday, and then blog all about it right here in just about 24 hours from now.
More later –

Day 2:  January 8th
We were up and out to the gym at 7 AM on Tuesday, fully breakfasted by 9, in the wholesale rooms by 9:30 and buying up a storm by 9:45, before racing back to Heritage for some follow-up lot viewing / second looks at a few key coins.
After which we headed back to the hotel for lunch with a dealer friend, then finished up the bid preparation at a poolside cabana in the afternoon which was delightful (but would have been even more so if there had been an electrical outlet anywhere nearby).
Alas there wasn't, so we eventually had to finish up in the room before getting ready for what is always a highlight of this event, our annual Tuesday night FUN Show dinner arranged by a local collector at yet another epic restaurant.
Where we once again ate, drank and carried on heroically while again passing around some extremely cool coins. Including this ungodly Baldwin $10 (with apologies in advance for your author's inexpert photography):

And this regular attendee at these dinners, the coolest 20¢ piece any of us have seen and the coin everyone at the table would have bought instantly had the owner wished to sell:

Alas, he's (still) not selling.
Nor was the owner of this epically epic Proof Indian Head Cent in an ooooold Rattler slab:

With one of your author's contributions this PL 1787 Massachusetts Cent:

But not everything was as deluxe, slabbed (or even real), including this cool, unusual and decidedly raw Omega counterfeit $20 brought by our host:

Who then showed us all where to find the extremely small, very subtle and hard to see Omega punch mark inside the eagle's claw identifying this as a fake (sorry – it was too small to see in a photograph).
After which we talked coins until late in the evening, finally returning to the hotel near midnight and immediately crashing in anticipation of what figures to be an exciting, action-packed and extremely tiring Wednesday which will include dealer set up in the afternoon followed by the first HA auction session right after.
With whatever happens there to be described in great detail right here on Thursday AM.
EOM

Day 3:  January 9th
With the completely civilized 2 PM start of dealer set-up on Wednesday, Team CRO had plenty of time for a relaxing breakfast at the hotel, another successful visit to the wholesale rooms on the lower level and then an online revisit of all of our various tracked lots in the auctions here and in NY.
We then grabbed lunch at the hotel and carried it with us on the mile-long walk to the bourse floor, acquired our show ribbons surprisingly painlessly at the FUN registration desk and finally joined an impressively massive sea of humanity pouring into the show at 2:

Then got to work setting up CRO booth #925, suddenly realized we forgot to pre-arrange our table lights (a quirk of this show, since at every other one on the circuit lights are provided by the show organizers, but here must be secured separately). Years ago that would have been a disaster, leaving us in the dark, or stuck with only a couple of broken ones left over at the end. This time, however, it was a snap to go get new ones, allowing us to finish setting up in total and on schedule with our usual 3-case display of US, colonial and world/esoteric items.
Including a bunch of NEWPs which would have been part of our late December Early Bird that never actually happened, meaning that attendees at this show will be the recipients of that overdue first shot.  One of whom became our first buyer at this show minutes later, snagging an old-holdered US type coin.
Most of our time, though, was spent scouring the bourse floor looking for interesting coins, snapping some up instantly, pondering others that were 'close' but not no brainers (i.e. representing series which are just less popular, or priced on the aggressive side, or sometimes both). Still, we always seem to manage to find our fair share and that was the case on Wednesday, as we started to amass an impressive group of coins in the back case.
Then selling a few other coins (including one jointly owned by another dealer sold by him here), submitting our straggler grading, working on a couple of other deals, viewing a secret coin offered by a dealer friend and then finally heading out to dinner with a couple of other dealers at about 6:30.
Until one of them suddenly realized he needed to log on to his computer and bid right then, which he did perched on top of a trash can in the convention center lobby and thus once again illustrating the glamorous side of coin dealing that draws so many to this vocation:

Dinner, on the other hand, was served on an actual table, finished up around 9:30 and thus allowed us more time to (and you may have seen this coming) again verify our tracked lots online, make sure we had everything organized, knew when they were all being sold and would not miss any of them which frankly is my fear this week with so many of them to track.
So far so good though. A trend we hope continues on Thursday with the first appearance of the public at this show, and another HA auction session starting at 1 PM.
With whatever happens there to be described here, in detail, on Friday AM.
Until then, then –

Day 4:  January 10th
Time is always tight at these large scale shows, as we work backward from the start of the scheduled bourse hours and plan our morning accordingly. So let's see – bourse room doors open at 8:30. Which means we need to start the loooooong walk from the hotel at about 8:10. So that's breakfast at 7:30. Meaning I'd have to be in the shower and then getting ready starting at 7. Therefore reviewing bids and answering email at 6:30. Giving me 30 minutes to write and post the blog starting at 6. So we'd set the alarm at 5:45.
Fortunately, your author was up at 4:14, so we were ahead of schedule from the start, all of that other stuff seemed like a breeze, and we strolled into the show in high spirits just as it opened.
And then began what turned out to be an epic day buying and selling coins pretty much non-stop in a room as crowded as we've seen at a big show in years, including many long-time CRO customers and old friends, but also many new faces stopping by the table for the first time.
To whom we sold all sorts of coins in all categories, ranging from an outright sale of an affordable CBH to a multi-coin cash and trade deal for a high-end colonial and just about everything in between.
While buying a similarly eclectic mix on the floor and from table visitors, with more of our requisite old holders, a stunning early Mexican Cap & Rays piece, some superb colonials, tough gold issues, etc., etc.
Stopping (albeit briefly) to eat lunch at the back table, dash off to submit some grading, pick up some completed orders and generally cram about 17.5 hours of numismatic activity into an 8 hour day.
Part of which included a pitched battle between your author and the internet, which was not working great on the bourse floor and made it extremely difficult to track the HA auction starting at 1.  So despite all of our exhaustive prep for that session, we ended up scrambling at the last minute and missing out on a few things we might have otherwise bought. Oh well – it's a cautionary tale which could have been easily rectified by entering everything in advance at our max and letting the chips fall where they may.
Which come to think of it is exactly what we did for the Platinum Night session starting at 6, which included some superb early coins of particular CRO-interest from the collection of long-time friend of the firm and numismatic connoisseur Alan Weinberg.
But despite the fact that our bids were locked and loaded, we still wanted to be there in person for what figured to be great theater, elegantly hosted (as always) by Heritage, but in this case tightly packed into an HO-scale auction room with dealers, collectors and industry professionals in tight rows not unlike economy class on Spirit Airlines.
Which did not seem to dissuade anyone from bidding, as prices were generally robust (at least on the things we were chasing) from a combination of internet and live bids.
With your author leaving after the early copper run, heading back to the table to pack up and then heading off to dinner at the hotel with a collector friend where we continued coin discussions well into the night.
Before finally succumbing to what by then had been another long, tiring, successful and fun (small f) day which we hope to repeat on Friday (except for the part about the internet).
And if we do, or even if we don't, you can read all about it here on Saturday AM.

Day 5:  January 11th
We were a bit delayed getting to the show on Friday after your author got involved in a looooong early morning exercise bike discussion with another dealer about an unfortunate auction bidding mishap the night before.
In this case the issue being that he had failed to secure a particular lot when his would-be winning proxy bid was trumped by an earlier proxy bid of the same amount. Unfortunately, that sort of thing can happen, and you really have to be ready to react instantly, on the fly, making what might be a multi-thousand dollar decision to bid again in about 1.8 seconds before they hammer the lot down to someone else. Or be content to sit on your electronic hands and let the other guy win.
Which is why on our highest priority lots we always try to consider all of the possibilities, and then follow along live and leave nothing to chance – though that is of course not easy at a busy show with so many competing priorities, and sometimes despite the best laid plans it just doesn't work out.  Oh well.
Anyway, after that, we finally arrived at the show at about 9:30 and found the room already operating at a pretty high-pitched wholesale buzz.  So we quickly joined in, selling a coin to another dealer on the other side of the room, and then returning to the table to find another dealer waiting to pick up a coin we had mentioned receiving in trade the day before.
And so it went, accelerating when the public entered at 10, and continuing like that pretty much until late in the afternoon. With strong sales of coins we've owned a while, but others (like the one above) that had been in our inventory for not even 24 hours.
While continuing to buy at a good clip, including two colonial deals (with a third still in the works), some interesting gold, more old holders and a weird token with either an alligator or a crocodile on it that another dealer thought would be a CRO item. He was right.
Things we did not buy: Any of the nicely toned Morgans we saw in a big deal since that's not exactly our focus, too many other dealers are selling similar items and frankly we find those extremely hard to value.  Still, I admit to being tempted.
Better to stick to our tried and true formula I figure, so there we were poring through other cases late in the day looking at choice, original early type at one table and interesting old holdered commems at another.
In and around which we met many collectors at the table, some we had previously known only via phone or email, others we had seen at dozens of shows through the years. Including one who showed us this interesting hammered 17th century English Maundy set which is the oldest one your author had ever seen and did not know existed:

How cool is that? Very.
With our last act of the day being to look through a token deal offered to us, ultimately picking out 4 or 5 that we liked from a total of 20-something before heading back to the table, packing things up and heading out to dinner with a couple of dealer friends to try to finalize yet another deal in what has turned out to be a sea of them here in Orlando.
After which we ran into a collector friend in the lobby who told us about his latest research findings before we finally called it a (late) night so that we could be ready for even longer Saturday during which we hope to do plenty more business at the show sandwiched between packing up and checking out of the hotel and then schlepping to the airport and flying home (we hope) late in the evening.
And then blogging all about it in our last installment of the RR to be posted from the comfort of home. To find out if that actually happens, or if we instead end up stuck in some airport hotel for the 3rd year in a row, check back with us right here in just about 24 hours from now.

The Exciting Conclusion
I'll admit to a deep feeling of dread when I read on Thursday about a "nationwide snowstorm" coming this weekend.
With visions of camping out at the airport gate on Saturday until our flight would inevitably be cancelled at about midnight, then scrambling with 127,500 other people to reclaim our bags, rebook on different flights, consider renting a car and driving to a different airport, or even all the way home, etc., etc. Add to that warnings of a possible TSA sickout and we seemed to have the makings of a real mess.
So of course this time when we showed up at the airport it was a breeze, lines were short, our flight left on time, arrived early and we were back here in NE at a civilized hour.
In fact, the only negative thing I can say about our trip home was that we had to leave the show too soon. Even late in the afternoon on Saturday the bourse was still busy, with lots of people coming to the table and I am 100% positive that if we could have stayed even longer, we would have done more business.
Maybe much more at what turned out to be the busiest, best FUN show we can recall in y-e-a-r-s. With a giant crowd of collectors filling the aisles (at least from our vantage point) from start to finish, and people in a mood to buy. And sell. And trade. And wheel. And deal.
Why is that? Not sure. Perhaps there was a pent up desire for people to visit Orlando after this show being held in Fort Lauderdale and Tampa the last couple of years?  I'd mention macro-economic issues, but I didn't sense that as much of a motivating factor among what was overwhelmingly collector activity for us. I'm just going to conclude that coin collecting is alive and well, and that having a lot of cool stuff and a good table location sure doesn't hurt.
Resulting in a show in which we sold or traded 60-something coins while buying and/or receiving in trade 41. Which does not include anything we might buy in the internet auction sessions, or anything acquired in NY in any of those world sales which will be continuing this coming week.
We also were happy to see many long time friends and clients here, and meet a lot of interesting new people, including an elderly gent who told us of his experience working as Eleanor Roosevelt's grocery boy and once receiving a friendly pat on the shoulder from Nikita Kruschev. I'm not positive, but I do not believe I have ever heard that from anyone before – definitely not at a coin show.
All combining for an excellent and entertaining show but one that required an immense amount of preparation, concentration, late nights, early mornings and tens of thousands of steps to accomplish, but which we would gladly do all over again because it was all a lot of fun (small f).
But not today, since we'll need to get at least some rest while bidding in the aforementioned HA auction before we embark on Early Bird preparation so we can be ready come Tuesday.
And we'd suggest you take a look at that one, since we think it will be an absolute barn-burner.
Finito