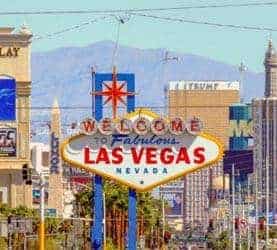 Prologue:
After a quick 5 and a half hour flight from New England on an airplane comfortably cooled to 43 degrees in the cabin, I have arrived in well-lit Las Vegas in anticipation of another entertaining and productive PCGS Members Only Show.
New this time: The venue, here at The Cosmopolitan Hotel which at first glance seems to be extreeeeemely comfortable, though per Las Vegas hotel SOP my room contains 37 different lights, including 2 that I cannot figure out how to turn off.
I don't expect that to be a problem though, and plan to hit the bourse floor at noon on Wednesday with famous CRO enthusiasm, which I hope will manifest itself in enough buying and selling opportunities to at least pay for my room service breakfast and part of the popcorn I ate from the mini-bar before checking the prices.
But whatever happens here rest assured it will be reported in this space in Tahoma 12 point font illustrated with out of focus iPhone photos, with our next installment (titled "Day 1") posted here on Thursday AM.
So, as usual, you might want to check back for that.
July 18th:  Day 1
Down the elevator, past a bunch of restaurants (including one, Holsteins, rumored to have the finest burger ever constructed by man), through some long hallways, near the enormous high-heeled shoe (don't ask me – I don't know) and I was at the Condesa Commons, gateway to the PCGS show room outside of which about 2 dozen of the usual numismatic suspects were already milling about. And soon I would be milling right with them.
And then they let us in to the handsome and larger-than-at-the-last-one-of-these-shows meeting room where I quickly set up the CRO array of federal, colonial and esoteric coins and made the first sale of the day about 11 minutes later. So far so good, I thought to myself.
Which would turn out to be one of 5 sold during the day which doesn't sounds like a lot (because it isn't), but which was not too bad IMHO.
I did a little better buying though, finding 6 federal coins and 1 colonial sometime between when they served the delicious lunch and when they wheeled out the decadent mid-afternoon dessert buffet which included some unexpected chocolate covered bacon which I of course tested: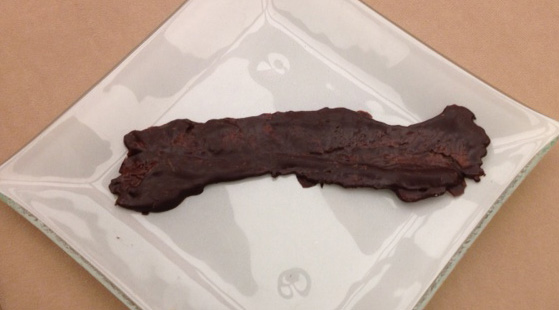 Also accomplished on Wednesday: a lot of grading submissions which I hope will go well, but even if they don't at least I had the satisfaction of eating some chocolate covered bacon while filling out the forms.
And then eventually we all packed up and I headed out for dinner at the Japanese restaurant on the 3rd floor which turned out to be excellent, then reviewed coins in anther dealer's hotel room, before concluding the evening with the world's most expensive scotch at one of the 413 bars in this complex.
Thursday I'm hoping for a little more action at the show, and, possibly, a couple of grading results which might start trickling in. More later.
July 19th:  Day 2
I arrived early at the show on Thursday just in time for the lavish complimentary breakfast buffet which I tackled sensibly, eschewing the giant slabs of French toast and instead chewing on the thinly sliced and extremely healthy looking smoked salmon.
And then began a marathon session of filling out even more grading submission forms, this time for a slew of mega-world coins that will, once slabbed, grace our display cases at an upcoming show and, possibly, cause a medium-sized riot among ravenous buyers awed by their quality (seriously).
While writing I received back the first of the coins I had submitted on Wednesday, with the results being a combination of "Gosh, I thought that would grade higher", "Eh" and "Yes, this one will work" with the last category allowing me to remain optimistic about the other coins still in the grading process.
Sold 4 more coins too, including one five figure item that I was pretty sure we'd sell here.
Otherwise I pored through lots of dealer boxes, saw a smattering of things of interest and bought a few cool coins, the most interesting being a nice PF CAM No Motto quarter and another pretty darn nice Fugio which we will add to our you-can-never-have-too-many-of-these inventory of such pieces.
And then I packed up, went back to the room and slept for 2 consecutive hours before meeting some dealer and PCGS friends at a Greek Restaurant where we discussed a variety of numismatic topics and the wisdom (or lack thereof) of installing an elevator in your house.
Friday is get-away day for me, so before I skip town I hope to do a little more business and pick up some good grades.
A recap of which will be posted in our final Vegas RR from the comfort of home in New England on Saturday AM.
July 20th:  Day 3
In yesterday's RR, readers may remember that I mentioned my hope that we would pick up some good grades and do a little more business before skipping town on Friday.
And, I am absolutely thrilled to report, that is exactly how it turned out on both counts.
But let's start at the beginning, which had your author waking up with a huge hangover at about 4 AM, heading down to the restaurant in the casino (the only place you can get a coffee at the Cosmopolitan at that hour), writing yesterday's blog, eventually staggering into the show and discovering to my surprise and delight that all the rest of the coins I submitted for grading were ready.
Even more delightful: the grades were pretty good. Not that they weren't totally deserved, mind you, but sometimes coins we like and think will grade really high don't.
And, not coincidentally, we then immediately sold one of the really cool ones to another dealer in a transaction that was larger than one you might expect to do just as you are leaving a show and heading to the airport.
It was also somewhat bittersweet, since I really like that coin and I am pretty sure we are not going to see one like it anytime soon.
To say nothing of the cool coin I bought on the floor for a very nice price from an unexpected source.
All of which combined to make for an extremely productive albeit brief time at the show on Friday, and a nice way to cap off an event that worked out quite well thank you on the buying side, the selling side and the grading side, with all of that paling in comparison to the eating I accomplished, with some frankly fantastic food provided during the show, and some great dinners here at the hotel.
So, I am going to give this event an A- if only for the fact that I didn't buy more, and because of the headache I had on Friday morning.
But I will have plenty of time to recover since our next Road Report will be not posted until the ANA in Philadelphia a few weeks from now.
EOM