July 28, 2022: Stream of Coin-sciousness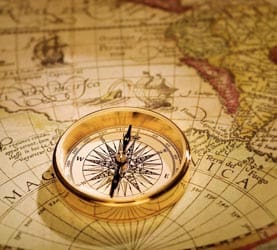 Uncharted territory.
Would be a good way to describe the situation we have found ourselves in here in late July.  At a time of year we would normally hope to take some time off we instead are immersed in more coins than I believe we've ever had at one time.  E-v-e-r.  A function of the sudden dam break of coins from the grading services and CAC, plus a number of new deals from collectors which all showed up at once.  Fortunately we really like coins, and working, and have been at full tilt getting these variously onto EBs, off to grading, off to CAC, off to auctions or off to wholesale post haste.
To handle the crush, one thing we have done and will continue to do leading up to the ANA is load some additional coins directly to the website sans EB.  So you might want to keep an eye out for that.
  •    •    • 
A number of people have called me recently to ask about the strength of the market, if I see it continuing, or waning, what happens if there is a recession, etc. so I figure it's more efficient to answer them here in one fell swoop:
It's hard for me to speak intelligently about the market in general since there are areas in which we do not participate at all, but I can talk specifically about the areas in which we specialize.  And in those I don't see much slowing down.  The coins we like and want to buy are as fiercely contested as I can ever recall, almost entirely collector driven, and the biggest issue we have is finding the coins.
I've always found it difficult to make a linear connection between any macroeconomic conditions and the performance of the collector coins we deal in.  What I can say is that at different times and in different economic environments some people may be enthusiastic buyers or rabid sellers, but in my experience any single person be one or the other (or somewhere in between) and their individual motivations often have absolutely nothing to do with the overall market.
•    •    • 
I am writing this having just returned from meeting a customer locally to finalize a deal for a coin on our website, which is the 7th such meeting I have had so far this week (and it's only Thursday!).  So just as a reminder, we do not maintain a retail location, but we do meet customers locally by appointment.  So if you are in the area and want to get together, let us know.
•    •    • 
Couple of bookkeeping notes on our Early Birds:
Occasionally when a customer orders a coin and it changes to HOLD, they tell us they can't remember what the price was.  Note the prices only change to HOLD on the coin pages, the listed prices will always be visible (like forever) on the original EB email you received.
On the last couple of Early Birds we had several customers ask to hold a coin while they pondered it which unfortunately is not something we do.  In fairness to all, the EB coins are (and always have been) sold on a first come first served basis to the first person to place a concrete order.  When we receive an order we mark the coin HOLD until the deal is completed.  If a coin survives the EB and moves to the regular website inventory on the following Friday, we are more flexible and are happy to hold coins for serious customers who just need some time to ponder.
•    •    • 
As we look ahead to the ANA show in a few weeks one thing we are struggling with is how we will efficiently view all of the lots of potential interest to us at Heritage and Stack's-Bowers, including a veritable ton of US and world coins.  Since this year they will not be conducting lot viewing right at the convention center like they have in the past, but instead down the street at the Loews Hotel.  Which means we won't be able to easily pop in during dealer day on Monday or set up on Tuesday, and will instead fly into Chicago earlier to do it.  Making an already long ANA week even longer. Oh well.
But we will be reviewing everything and we will be ready to participate.  Which makes this a good time for this reminder:  If anyone is seeking auction representation for any of these upcoming auctions please let us know ASAP.
JA