July 31, 2016: CRO's 'July by the Numbers'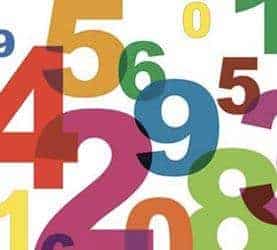 With just a few days before we head out to the ANA in Anaheim, we've just enough time to numerically recap an especially hot month here at CRO starting right now:
26: New people who signed up for the Early Bird this month.
2: EBs sent out.
105: Total number of coins listed on them.
It had to be at least 40: Hours spent compiling, describing and editing them.
9,395: Distance in miles from our office to the furthest recipient of one of those coins.
Just 1: Shows we attended.
Also 1: Possibly unique coins we handled during the month.
$221,000: Most expensive coin we acquired (after many months of negotiations). And no, it was not the one listed above.
About 13: Hours we owned said coin, something that is only possible if we knew where we were going with it before we bought it.
Coincidentally also 13: Coins we accepted in partial trade toward it, a deal worked out well in advance.
4 or 5:  Days during the month I somehow accidentally set my phone on "Do Not Disturb", causing all calls to go straight to voice mail.  Sorry about that.  On a more positive note, next time I'll know what that little moon symbol means next to the battery %.
MS70: Highest graded coin we bought. While we don't list a lot of these, it may surprise you to know that we actually collect some of them. True.
VF20: Lowest graded coin we bought. While we occasionally have had coins in lower grades than this through the years, they tend to come to us by accident (i.e. as parts of collections or groups).
Amazingly, 8: Consecutive days above 90 degrees during the month here in Weston.
A little more than 5: Days the air-conditioning in the office was working during that span.
7: Hours the A/C guys spent trying to fix it.
A family of 4: Chipmunks they told us were living in the system (since evicted).
3: Gold stickers received on CAC submissions this month.
About twice that many: Coins we thought might get one.
1690: Date of the superb, über-gem French gold coin on our list this month.  That was the first example of this issue we've ever purchased in any grade, and we did so having no idea if there would be demand for it on the site (i.e. we took what numismatists call a "flyer").  And then, delightfully, it was ordered right away by a serious collector who had been seeking an example for a while ( i.e. what those same numismatists call a "win-win").
2: Coin shipments that went missing in July.
3 and a Half : Days that passed before they finally (and joyously!) showed up again in the USPS tracking system, with both finally getting to the right addresses several days after that. Which, if you do this long enough, is something that is going to happen, is always nerve racking when it does, but is (I guess) akin to the feeling you get when you win one of those Powerball lotteries after it turns out OK (as it did this time).
313: Our table # at the upcoming ANA show, which is where we'll be all next week.
Finito