July 31, 2023: CRO's 'July by the Numbers'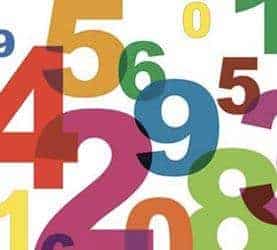 Great news everyone, it's time to summarize the month of July numerically starting right now:
Two:  Coin shows attended this month, though I merely walked the floor at one of them, and the other was a one day, dealer only affair.
9:  Coins we sold at them.
Also 9: NEWPs acquired there.
Surprisingly, 8:  Number of those which were quarters. Hey, we go with the flow.
One:  Early Birds we sent out into the universe this month.
51:  Coins on it (just like every other one, since that allows a good representation of all our categories while making the bottom row even and thus satisfying your author's OCD).
1637:  Date of the oldest item on it.
64.7%:  Percent of those coins that have been ordered as of today.
9,395:  Distance in miles we shipped a coin to the furthest buyer.
13.8:  Distance in miles I drove to hand deliver one to the nearest buyer.
Three:  Collections sent to us this month.
$131.40:  Postage billed to us for one of the boxes received, the single heaviest, most expensive shipment I can recall anyone ever sending us.
Editor's note: I did once acquire a complete set of Ford catalogs which weighed waaaay more, but I picked those up in my car, schlepped them to the office and then dumped them right by the door where they remained for about 4 weeks until MaryAnn made me move them.
41:  Coins we sold in auctions this month.
9:  Coins we bought in auctions.
¾:  Proportion of auction items bid on that we actually won.
One Measly Pound:  Maximum weight I'm allowed to lift overhead as part of shoulder rehab now 12 weeks since the surgery.  That's depressing.
3 Inches:  Height of the heels on MaryAnn's new shoes so she can reach all the high stuff during our upcoming ANA trip that I'm not allowed to yet.
Hopefully Hundreds:  New items we'll have with us at said ANA Show, but for some it depends on them being delivered to us in time.  So come on USPS!
1323:  Table # where you'll find us in Pittsburgh, right near our dealer friends from Eye Appealing Coins and David Kahn Rare Coins and thus creating what might be the coolest cluster of collector-iffic coins on the floor. So if you are in the area, we hope you'll stop by and say hi –
Finito