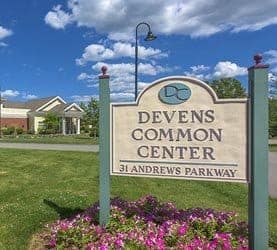 After a looooong shoulder-injury induced travel hiatus, Team CRO was delighted to be back in action at our local show.
So we made sure to get there early, set out an interesting offering of Colonial, US, World and Esoteric items (as always) and then tried to make something good happen (ditto).
First by cruising around the room looking for cool NEWPs which your author found in the form of 3 quick US coins before returning to our table just as MaryAnn was writing an L-sized invoice for an unc. CC Morgan.
Which would turn out to be the first of half a dozen sales during a day which was reasonably busy by Devens standards.
Nicely and almost exactly balanced by the 7 total new coins we acquired here, the best of which was a stone cold original, old toned Liberty Seated $1 we were stunned to find in a dealer case at about 11 AM, and even more stunned that no one had vacuumed it up before we did.  Hey, sometimes you gotta be lucky.
After which we saw a bunch of local customers, picked up a few checks, wrote some others, cleaned up some last loose ends and headed out after a totally productive 5 hours.
EOM