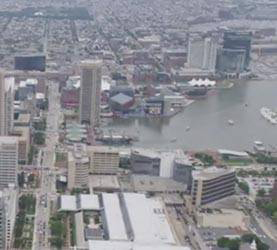 March 15:  Day 1
Playing Weather Roulette (i.e. attempting to time our flight perfectly to avoid delays / cancellations due to the storm in New England early this week), Team CRO arrived in Baltimore later than usual for this show on Wednesday afternoon.
Then scooped up our luggage, dashed to a waiting cab, cruised into the city in light traffic, checked into the hotel, dropped our stuff, raced over to the convention center , ran up to the 3rd floor and then dove in to some intensive lot viewing at Stack's-Bowers for the next 3 hours.
Where we powered through the Syd Martin Collection lots, the entire Showcase Auction and select listings of interest in the Rarities Night, Fairmont and Millholland catalogs.  During which we took copious notes (the best kind in our experience), confirmed our opinion on coins we had previously handled and thus know well, gave an enthusiastic star or multiple underlines on some lot listings, put large Xs through others and generally started to refine our bidding strategy for next week.  Long way to go, though, and we'll revisit some of these lots later in the week here.
We also need to review the online only sessions, but since there is no catalog for these, that is best done by first narrowing down the lots of possible interest online as opposed to inefficiently searching though hundreds boxes with no idea what's in any of them.  No thanks to that.
After which we headed down to the lobby and joined the queue waiting to enter the show for dealer set up at 5 PM.
And then quickly made our way to table #442 (as usual), set up like lightning (of course) and then began doing business instantly (yes!).
To the tune of 5 sales within the first 20 minutes, an extremely productive 1/3 of an hour by any measure. Including sales of some things we acquired recently and never listed on the site, and others which had been up for a month or more.
We also managed to buy 8 coins, again a pretty decent result, including a neat proof set we found out about earlier on Wednesday, and other things we just stumbled into randomly.  One of which was specifically acquired to complete a 3-coin theme row in our next EB.  Yes, that is actually a thing we do, partly because it looks cool, also because it seems to work AND, most importantly, because it satisfies your author's unbudging aesthetic sensibility.
We worked on a few other deals, some of which will very likely happen, some could possibly happen, while others will assuredly never, ever, ever happen (ever) based on the approach of the other party.
And then packed up and headed to dinner with a bunch of dealer friends at a place called Foraged over by the train station.  Not a part of town I've been to before, but quite good and possibly a new restaurant for the rotation here.
Returning to the hotel pretty late and then, as is customary, collapsing in a heap so we could be rested and ready for an action-packed Thursday here at the show.
With whatever happens to be described here like crazy on Friday AM.
Until, then –
March 16:  Day 2
Why set an alarm when you can awaken to the dulcet tones of 32 motorcycles racing on Pratt Street at 4:14 AM?  Exactly.
But as explained here in the Road Report countless times through the years, when I'm up, I'm up, allowing plenty of time for blog writing, email answering and gym visiting before we headed over to the convention center at 8.
Where we set up quickly and dove straight back into business, starting by putting together some wholesale groups of coins acquired in various recent deals that all shared one thing in common:  They were not good enough or interesting enough to place on the website. So best to sell them at a show like this where we can get it all done in one fell swoop without boxing anything, standing in even one line at the post office or having a single coin shipped back that did not work for the buyer.
Then we sold a couple of cool website coins to some early arriving retail customers, bought a few world coins from several different sources, took one medium sized trade, removed a coin from the case that got ordered through Collectors Corner (where we have our entire website inventory + a few other things listed), bought a bunch more US coins spotted around the room or which walked up to the table, delivered a coin that had been purchased by a website customer in January(!), sold two coins to collectors who viewed them at about midday, said they wanted to think about it and then (to our surprise and delight) actually returned to complete those deals, did a nice 5-figure deal of US silver and gold coins at the back table and ended the day by pondering splitting an expensive copper coin birddogged by another dealer in a transaction which did not happen yet but still might.  Maybe.
And then had my old college roommate and family pop in for a visit before we all headed up the street to The Helmand for dinner with another old college roommate in an impromptu Boston-Philadelphia-Washington D.C. Northwestern University reunion that we always talk about doing, but which for one reason or another is never actually possible.  Until this night.  During which we reminisced about your author's genius level strategy for taking geology in 1985 where each guy would attend every third lecture and take notes for the others, which failed miserably when person 3 (who shall remain nameless) kept failing asleep during his designated class and providing a notebook with only some random squiggles on it.  Thus explaining why your author is not one of the "100 Most Influential Geologists", and instead is here at the Baltimore Expo.
Where we got back to the hotel late and once again fell asleep almost immediately after what had by then been a thoroughly exhausting, very productive, incredibly nostalgic and highly entertaining 18 hour day.
EOM
March 17:  St. Patrick's Day

In our now familiar morning routine here in Baltimore we enjoyed more motorcycle racing, more blog writing, more email answering and more gym visiting before heading over to the convention center in surprisingly brisk weather on Friday.
Where I am pleased to announce we timed things expertly, arriving in the lobby precisely as the bourse room doors opened at 9 AM, and then almost immediately completing the deal mentioned late yesterday and thus allowing us to deposit this lovely NEWP directly into our bourse case.  Ta-da: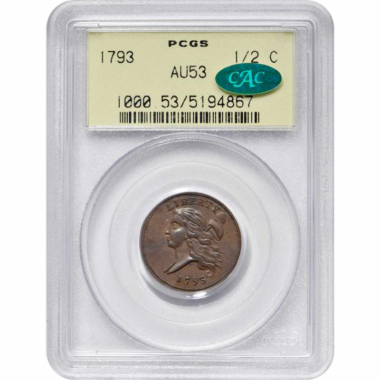 When I first saw that coin I thought it was the one shown in Our Archive which we handled several years ago, but of course that was a Cohen-2 with the die degradation in the left obverse field and the present piece is IMHO a more aesthetically pleasing Cohen-3.
Which would be just one of a number of cool new coins we'd acquire on this day from collectors and dealers alike in the colonial, US and world categories even though we have plenty of NEWPs already and I was not trying all that hard to find more.  That seems to happen sometimes where they just start finding us and so of course we reacted accordingly by vacuuming up every good one like a gigantic Hoover.
We sold a bunch of coins too, including a lovely Fugio we acquired at the Phoenix show, some colonials, two copper coins, old gold and a couple commems.  No world coins though as far as I can remember.  Might be wrong about that though.
And while business was pretty good, it was not epic in a room that was never especially busy.  Not sure why, certainly thought it would be busier here based on sales leading up to this show and thus illustrating once again that we never have any idea what will happen at any of these shows and just kinda have to go with the flow.
Including on Saturday, which might be more of the same, or might be super busy if a few more local regulars show up.  And if it is or even if it isn't we'll be at table #442 all day ready to do business and then prepared to blog all about all of it right here in this space from the comfort of home on Sunday AM.
OK?  OK!
March 18:  The Exciting Conclusion
Who's ready for a recap of the just completed Baltimore Expo?
I hope it is you, because that is what is going to follow just below this sentence:
We stayed until about 3 PM on Saturday which we found pretty worthwhile, with some better than expected sales and some cool last minute NEWPs perfect for the CRO list. We also met some new people, several surprisingly serious for a weekend, who came to talk coins and collecting strategies.
Well respected dealer Anthony Terranova came by on Friday and told me I needed to run over to another table to see something immediately.  So of course I assumed it was an important coin or fresh deal and dropped everything to go check it out.  So what is a rare colonial?  Or a group of old holdered gold?  Actually it was a heavy set guy slumped at another table with the worst case of plumber butt in the history of numismatics.  About which I thought the following:  1) I really wish I could unsee that, and 2) Thanks Tony.
We had some excellent interactions and did some deals with extremely polite YNs at the show.  That was encouraging.
After coming home from the Phoenix AZA with 39 NEWPs, our total here was a relatively more modest (in number) 26 coins and 1 colonial note.  That was mostly by design though, since we decided to focus on a smaller number of better items here, and we also wanted to save some cheese for the SB auctions this week.
Had tomato soup from the convention center lobby snack stand for lunch every single day.
I always marvel at how differently various dealers see the same coins.  Early on Thursday I spoke to one who was considering an expensive coin on the floor, but after running the numbers every which way he concluded it was priced something like 20% too high.  Fast forward to Friday when a different dealer showed me the same coin after he had already snapped it up thinking there was a substantial profit to be made.  Actually, they could both have been right based on their particular strategy and approach.
I'm happy to talk coins with anyone at any time at these shows (or online or on the phone for that matter), but I have to say it drives me slightly nuts when people ask me questions and then ignore the answers.
We saw fewer of our regular visitors here than at recent Baltimore shows.  I suspect security concerns in the Inner Harbor probably had something to do with it, though there could be many other reasons too.
With the SB auctions starting Monday, and multiple conversations scheduled with customers before that, we won't have any time off until late in the week – but it will be brief, since by then we'll be ramping up for our next EB scheduled for March 28th.
So you might want to keep an eye out for that –