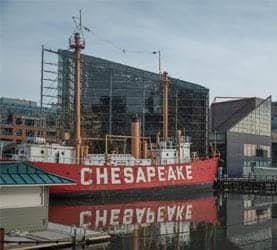 This week its going to be down and dirty:
If you've read our last several Road Reports, you'll know that we are not prone to hype or hyperbole, so when we say that we returned home Saturday evening from Baltimore still reeling from what was the best show we have ever had (by a significant margin), we mean it.
We sold all kinds of coins to all kinds of dealers and collectors at a rate that we have simply never experienced before.
We bought coins at the ANR auction for what certainly seemed to us to be be very strong prices and then sold most of them before noon the next day on the bourse floor to multiple vying buyers.
We sold expensive coins, affordable coins, pristine gems, low grade examples, early gold, choice type, rare dates, and colonials. Many, many, many colonials.
In what must be some sort of record, we sold 3 (yes, three) Gobrecht Dollars at the show.
The bourse floor was crowded, energetic, dynamic, electric and simply the most fun we've had in a long time.
We met long term customers, new friends and had more activity around the table than we've ever had.
We bought coins from several new collector friends and were happy to have the opportunity.
And now we are here sorting through all of our invoices, boxes of new coins and trying to get caught up and organized so we can image everything and post it on the site as soon as possible.
Our next stop is the Doyle auction of the estate of Samuel Mills Damon Collection in New York this week, which we expect to be slightly more tame but no less enjoyable.
Until then . . .