March 16, 2007: Why are we talking about trains?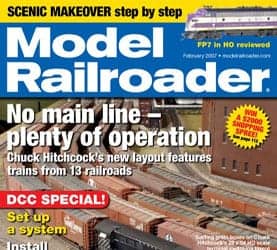 That's an excellent question – thank you for asking.
Actually, the answer is quite simple. One of the most informative and important articles I've ever read about coin collecting actually wasn't about coins at all. It was about model trains. Seriously.
The year was 1999, and I was working on a train layout with my young son. Rooting through Model Railroader Magazine looking for tips on wiring, I came across an article about planning your train layout.
After reading a few paragraphs I had what we in the trade call a "numismatic-epiphany". It struck me that this article could just as easily have been about planning your coin collection, since all of the same principles applied.
The gist of it was this: Before you leap headlong into building a train layout you ought to think carefully about exactly what you are getting yourself into: How much time are you prepared to devote to the project? Do you have the necessary skills and expertise? How much money are you planning to allocate? What will the final result look like?
And the cautionary kicker: Are you about to embark on a venture at which you cannot possibly succeed, that will cost far more time and money than you want to spend, that is way over your head in difficulty and which will inevitably result in abject frustration and utter disappointment?
You see, many people building a train set have grandiose plans for massive layouts with towering bridges, 400,000 small pine trees made of lichen, hundreds of tracks running all over the place and best of all, a working hump yard: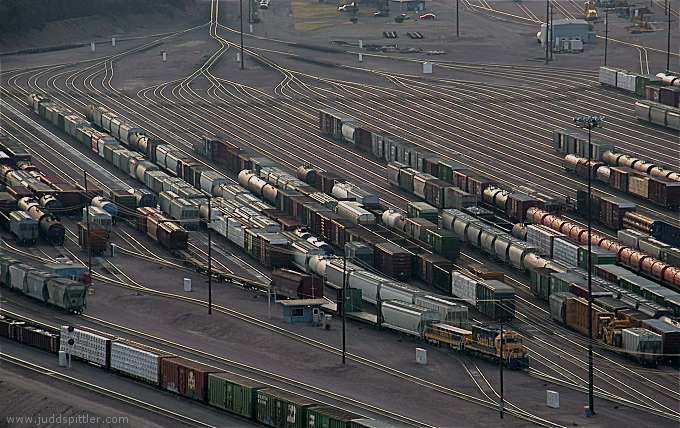 And most people spend a lot of time and money, get about ¼ of the way done, fail miserably and end up quitting in an enormous huff.
The author's conclusion was that you could avoid this self-inflicted misery by thinking about this in advance, setting realistic goals and formulating a plan that makes sense for you.
"Aaaaah – I get it," I said to myself. Heck, even if you've already started, pausing to take a deep cleansing breath and thinking about these same issues is a good idea too.
Now, I realize that for many of us the coin collecting 'fruit' is in the journey (so to speak), but I'm pretty sure it will be a more fulfilling journey if you know where you are going AND actually have a chance to get there.
In my experience, too many collectors embark on a grand quest in the early days, trying to build the most expansive (with an 'a') sets, often in the highest grades possible.
What I am saying is that maybe you don't NEED a working hump yard. And maybe trying to build a complete US type set from 1792 – present in high grade, or a complete Redbook set of colonials is overly ambitious for most of us.
Maybe a shorter set or a more realistic goal makes more sense. And, like a train set, it can always be expanded later.
So think carefully about what you want to do. And how long you want it to take. And ultimately how much money you are comfortable to tie up in coins. Then proceed accordingly. Make careful purchases. Be selective. Be patient. Appreciate each new acquisition. And enjoy the journey.
And maybe one day – if you're lucky – you will have that working hump yard.