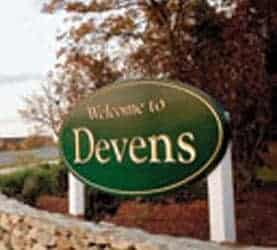 Despite a late night of revelry in downtown Boston on Saturday, Team CRO was up early on Sunday getting ready for the latest edition of our localist local show.
First order of business:  The pilot's walk through-style checklist we perform to make sure we do not forget anything important, such as item #8: Our display case keys.  Which if forgotten would necessitate us attempting to pry them open with item #9:  A butterknife.
Fortunately, we came fully prepared, enjoyed a 30 minute drive through the New England countryside and arrived at the show venue right on time.
Where we were greeted (as always) by this delightful sight: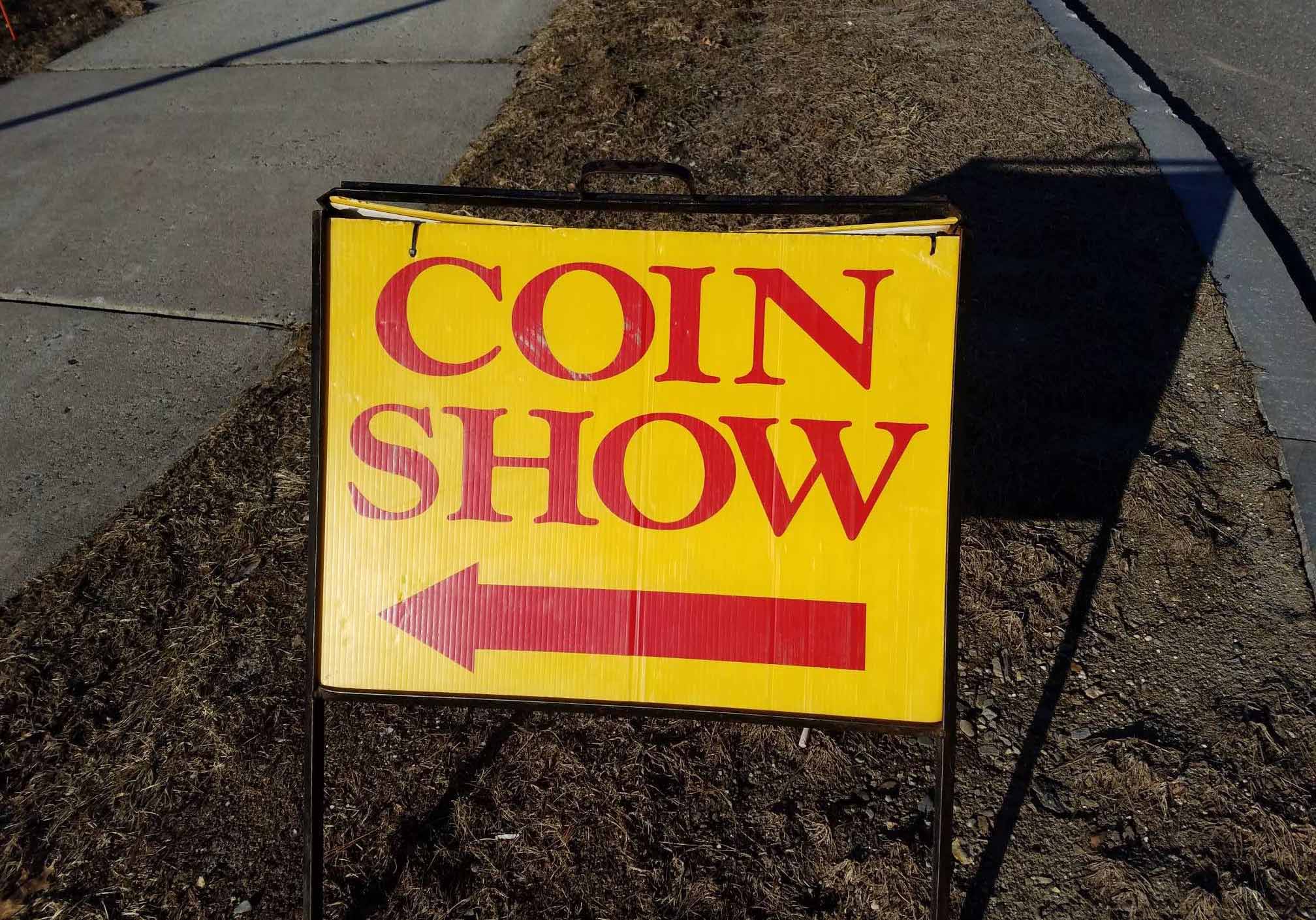 Indeed, even after 15+ years of full-time coin-dealering and show attending, your author still finds it numismatically thrilling to see one of these red and yellow signs.  Which always fires the imagination with an explosion of coin show thoughts:  What cool stuff will we buy?  Who will we see?  What will we sell?  And, importantly, what's for lunch?
Which, about 6 hours later, we were able to answer as follows:
Buying turned out to be quite good on this day, to the tune of a cool old holdered-type coin, a neatly toned commem that walked up to the table, 2 lovely, mid-grade colonials which will slot very nicely into our next Early Bird list, 2 spectaular, raw world medals, and one other neat old-holdered piece that we were able to preview here and might be available to us at the next show.  Which by all accounts is a darn good local Sunday morning haul.
While the dealer roster was leaner than usual (with a few of the regular guys having to miss this week), the public turned out in typically good numbers, with the aisles mostly full here for most of the day, including many of our local regulars and a few people we had heretofore known only via phone and email.
Sales were robust too, including one 5-figure item, a bunch of more affordable US coins and a box of raw stuff we had acquired in a varieity of recent deals and which was taking up waaaaay too much space on my desk.
A flurry of activity which was interrupted only by a brief break to try that chili from the restaurant across the way, and frankly that turned out to be pretty good too.
All adding up to an event that was for us, as usual, well worth attending, and a nice springboard to the Pittsburgh ANA show from where our next RR will be posted in just a couple of days from now.
Until then, then –