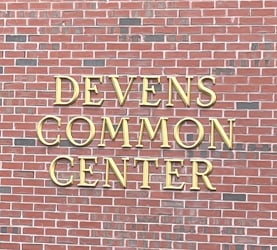 It was an extreeeeemely productive Sunday at Devens, as we accomplished pretty much everything we set out to do:
Got there on time despite MaryAnn only realizing at about midnight on Saturday that we would be heading to Devens early on Sunday AM.
Delivered 3 coins ordered off our last EB to 2 different local customers who came to our table to get them.
Scoured the floor for interesting CRO-style material and found 5 neat coins, 3 of them US, 2 of them world.  We actually found a 6th coin we could have bought, but it was just a little too far afield and a little too expensive, which is an unappetizing combination in my view.
Delivered a bunch of coins we split with another deal.
Picked up a bunch of coins we split with a different dealer.
Asked those same two dealers for an opinion on a coin we just bought as part of a recent collection and weren't sure what to do with.
Took several coins on consignment from collectors to grade and/or CAC and then sell.
Ate a healthy salad for lunch.
Sold a bunch of coins – including one which we have owned for almost 6 months, and another we just bought on Thursday –  to various collector and dealer show attendees.
Made it home in time to write this blog and then begin early prep for the Whitman Baltimore Expo from where our next RR will be posted in just a few short days from now.
Keep an eye out for that?  Yes, you might want to.
JA