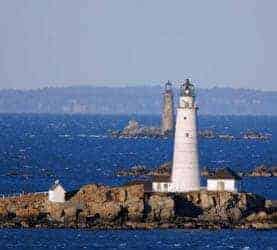 There is a measure that we numismatists use to gauge the quality of a coin show: If your lunch is longer than your time on the bourse floor, it's probably not a blockbuster event. And this one wasn't.
I arrived at the Radisson Hotel in Boston promptly at 10 AM Friday, brimming with enthusiasm, paid my $6 entrance fee and exploded onto the bourse floor in search of unattributed rarities and large unsorted boxes of mint state colonials. Alas, I did not find any.
Instead I circled the bourse floor twice (and that alone is not uncomplicated at the Bay State Show, as dealers are set-up in a series of small rooms and the long hallway that connects them), chatted with a few friends, peered into every case, looked at not more than 20 coins seriously and bought a total of four – which I considered a decent haul for this day.
I don't mean to be overly negative – this is a fine regional show with a number of national dealers – it's just not a major event.
Lunch, on the other hand, was epic, as I went across the street to Legal Seafoods with a dealer friend and watched in abject horror as he ate 36 oysters, including six for dessert. I'm serious.
A brief three hours later we were back at the show for another circuit, didn't find anything else, and left.
I will say this though – it was a lot better than not going to a coin show.