May 12; 2020: Stream of Coin-sciousness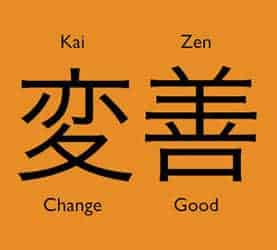 By now experts in this sequestering thing, Team CRO has been hard at work running the business as usual and trying to keep the website updated with new and interesting coins.
And while in the past we'd find a lot of them in our well documented coin show bourse floor scouring, that outlet of course does not exist for the time being.  So we've been maximizing our alternatives, working the phones, talking to customers, buying collections and generally finding cool coins wherever we can.
That also includes bidding in auctions, but the stay at home orders have certainly changed our approach to those.  Whereas in the past we'd view every single thing in hand and find the coins we wanted, now we're reliant on having a few expensive coins shipped to us for a look and otherwise bidding pretty much exclusively on coins we know and have seen and/or owned before and are therefore sure we like (which after this many years in business is at least a few in most auctions).
But, even with these limitations we've been finding enough interesting things, and rest assured we'll have plenty of neat items on the next list.  Like these, for example:

Regarding said list, we were pleased to see that the last couple of Early Birds went out mostly without a hitch, and the aol and yahoo email user problems mentioned in our last CC are now resolved.  Still, there are now seemingly some incompatibility issues with older email providers.  So if anyone had an issue receiving or viewing the Early Bird we'd really like to hear from you so we can try to fix any problems and make improvements.
Since of course we are subscribers to the philosophy of kaizen (continuous improvement) on the site and cannot help but tweak anything if we see a way to make it a little better.  So in the last 2 weeks we've updated our inventory and archive pages to make the images open even faster since we really, really hate to wait. And we've changed the format for viewing our historic articles in the Coin Commentary and Road Report sections. Hey, we figure not too many other dealers have 15 years worth of content on their sites and so we want to make all of that as accessible as possible. The Ad Archive is next. And you'll be seeing plenty of other changes too, minor and major, over the next weeks.
We also received a couple of very good suggestions on general website improvement from customers, and implemented two straight away:  1) Changing our inventory HOLD and SOLD signs from black to red for ease of viewing, and 2) Removing SOLD items more quickly so they don't gum up the works.  As we always say, this site exists for our customers, so if anyone ever has any suggestions for what we can do better, we sure would like to hear them.
In other news, we've been trading like mad lately.  Three of the coins on the last Early Bird and two subsequent orders from our regular website inventory were acquired by customers all via trade of bullion in which we again worked the phones, secured the highest price possible for the customer, and applied that amount against our asking price.  So the trade option (of anything, not just bullion) always exists if you're interested.
Finally, we've read predictions on various sites about the next show(s), when they might be, where they might be, what they might look like, etc.  We really have no idea and choose not to speculate.  Whenever it is, wherever it is, whatever it is, we'll be there with cool coins, happy to see our friends and colleagues again.
In the meantime, we'll be here ready to do business selling, buying, trading, grading or just talking coins, any day, between 7AM and 11PM just as it is says in our website header. So call us, or email us, and let's see what we can do.
In the meantime, please stay safe out there.
EOM