May 31, 2019: CRO's 'May by the Numbers'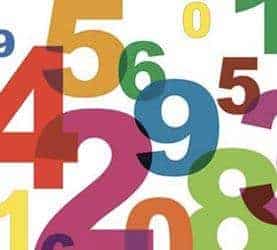 Don't look now, but it's time to review the month of May numerically starting right now:
Two:  Shows attended this month, the EAC show and the PCGS Members Only Show in New Orleans.
The first one in 4 years:  Major shows we missed (the Whitman Baltimore Expo, since we were at our son's college graduation in NYC that week).
About 19:  Times I checked in with people at that show to see what we were missing.
At least 3 or 4:  Specific coins they mentioned buying that we almost certainly would have bought had we been there.
109:  New coins we managed to buy anyway from all other sources in May.
Between L3 and L4:  Precise location of lumbar injury your author sustained schlepping a heavy bag through O'hare on the way back from the Early American Coppers Convention.
Between F15 and B6:  Massive distance I had to walk from my airport arrival to departure gate which was kinda the problem.
5:  Doctor / chiropractor offices visited in the week after that.
27%:  Estimated amount of improvement I achieved during that treatment.  Not good.
Also 27%:  Gold sticker percentage earned on the coins we submitted to CAC this month (8 out of 29).  Real good.
More than 500:  Age in years of the oldest coin we bought this month.
69mm:  Diameter of the largest one.
Just 1:  Coins we sold this month without ever having a chance to photograph them (that '55 Doubled Die Lincoln).
Also just 1:  Major shows we'll attend between now and the ANA World's Fair of Money in August – the Long Beach Expo which starts next week.
Finito