May 6, 2016: Stream of Coin-sciousness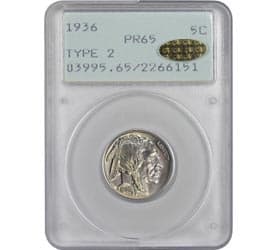 You may notice some new social media logos and links popping up all over the site over the next few weeks/months as we leap boldly into the 21st century (or at least the part of it where people spend hours a day on Facebook, and post cool stuff on Pinterest).
Truth be told we've had our company toe in the water for a while now, but decided now was the time to ramp it up.
Also new: We have decided to bite the bullet and change our terminology for PCGS old green holdered coins on the site from the elegant 'PCGS Green Label' to the more commonly used PCGS OGH so as to make sure people looking for these via Google searches actually find us. Which parallels our use of PCGS NGH for the new 30th Anniversary green label holders when we have them.  Like this one: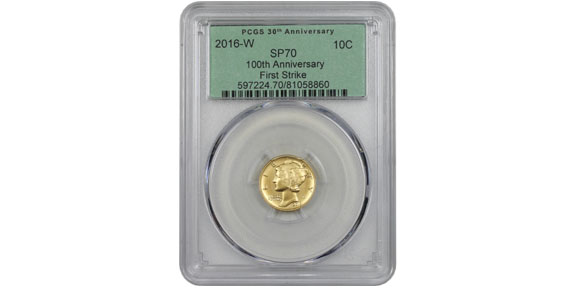 Actually, I just saw this coin the other day.  First reaction:  Is it just me, or is this thing slightly smaller than a regular dime?  Second reaction:  Gosh, I wish it was a deeper, richer golden orange color, 'cuz if I didn't know better I'd think it was silver.  Third reaction:  Bought it anyway.
But what about the coins we actually acquired for resale?  Yes, there were some of them too, as we continue to scour the globe for cool coins in all categories.  Usually buying whatever we like on a purely speculative basis (i.e. with no specific customer in mind) with the intent to just list it and see what happens.  As was the case with this neatly toned Afghan coin: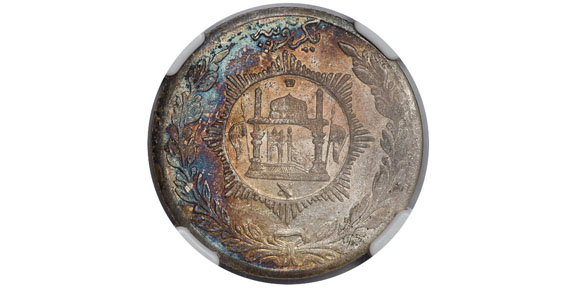 But also finding things we are pretty sure some specific customers will want, like this wicked 1873 Liberty Seated 25¢, with Arrows, graded PF65 [PCGS Green Label, er, I mean OGH]: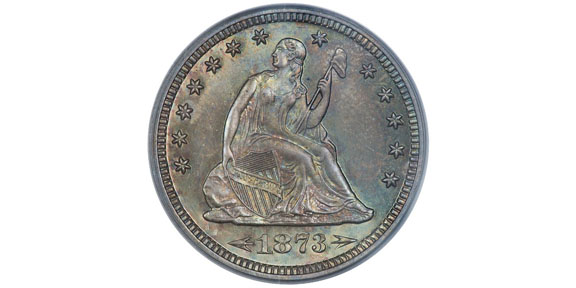 And then mixing them all together like a delicious numismatic soup on our Early Birds, which we have been consistently sending out with 50+ cool NEWPs each time.  With an average of 40% of those coins being ordered in the first 48 hours, which we think means we're finding things people like.
And what happens to the coins that don't sell right away? They move to the website and join our 'regular' inventory as you know.  What you might not know is that once coins have been on the site for a few weeks, we will periodically and somewhat randomly reduce prices on some of them.  So it would be worthwhile to keep an eye on items of interest.
But if you hate to wait, don't. We are always open to any serious offers anyone wishes to make for any coin on the site.
Finally, we occasionally have coins that don't make the EB, or the site, primarily because we really have no idea what to do with them.  Which is the case with our 1936-1942 all denominations proof set in PCGS PF64-66 Rattler holders.  That's a bit hard to list and market en masse, so we were thinking to sell it by year, or individually or possibly just consign it to auction.  Unless anyone reading this has a better idea . . .
In the meantime, I'm off to our annual Kentucky Derby party during which your author plans to drink one too many mint juleps and then collapse directly into the Benedictine dip.
EOM
Save
Sav

Save
Save
Save
Save