November 25, 2009: So you want to be a numismatic cataloger, eh?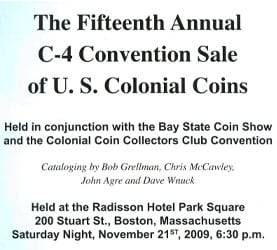 Well, so did we, which may explain why team CRO is listed in this year's C4 (Colonial Coin Collectors Club) catalog under the "Cataloging by . . ." heading.
The first step of which was to be handed a large collection of raw New Jersey coppers in myriad different style flips, envelopes and holders, a blank sheet of paper (actually a ream) and a deadline about 2 weeks later.
"Sounds easy enough", we said to ourselves (though not really believing it).
Carefully planning our strategy, Dave and I decided we would employ our standard 'tag-team' approach in this effort, whereby I would take a first spin through them, grade every coin, confirm each variety, research it (including pedigree information and mention of other notable specimens where such info was especially relevant), and write a draft description.
Dave would then independently grade every item unbiased by my opinions, weigh every coin (an important thing for collectors of raw colonials) and then review, edit, embellish or scribble out and ridicule my description.
But while we both did this independently, we both wanted to do the same thing; offer the most objective descriptions possible in the context of fulfilling our responsibility to the consignor, and to the bidders (who, of course, can have diametrically opposite interests).
Such as with one of the coins in the group that we initially described in our first draft like this:
XF or even AU details, and with hard and glossy surfaces in some places, but with heavy roughness in the right obverse field and a more serious patch of roughness covering half of the reverse.  In all, perhaps a suitable piece for someone seeking a technically sharp coin at an affordable price.
Which we felt was too slanted toward the negative, too suggestive of a bargain bid, and probably an excellent way to catalog coins if you never want to receive any more consignments.  So we modified it like this:
Pleasing medium olive brown color with hard and glossy surfaces in some places and with high XF or even AU detail, though with some roughness in the right obverse field and on part of the reverse. Still, this is a representative example of the variety with as much detail as pieces likely to cost significantly more.
Still an accurate description, but this time sounding too optimistic in our opinion, and so we settled on this more neutral version which appeared in the catalog:
Much of the obverse of this piece is hard and glossy, with medium olive brown color and sharp detail.  There is a patch of roughness in the right obverse field, though, and a more significant rough area covering perhaps half of the reverse.  Still, quite sharp overall and a bold representative example of this variety.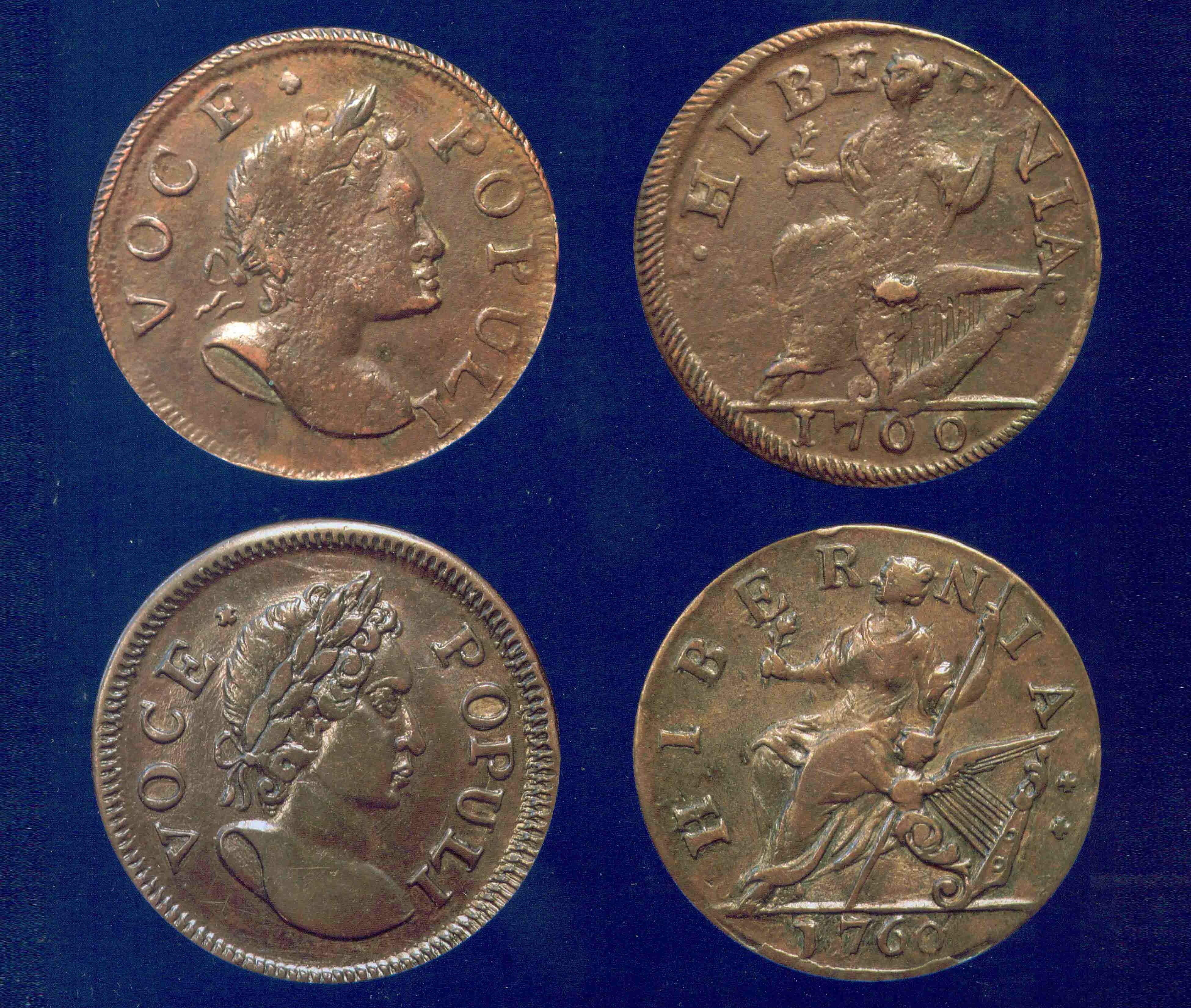 At the end of the day, we tried to be neutral, figuring that in doing so everyone would hate us.  Which we guess is the measure of a job well done.
In fact, when the catalog was printed and distributed we really didn't hear much in the way of complaints, or praise, from either side, which was probably OK as well.
Come the actual auction itself, we couldn't help but feel like someone who, topically, had spent a tremendous amount of time slaving over Thanksgiving dinner only to have it devoured by a hungry mob in about 20 minutes.  Because just like that, the coins were hammered to the highest bidders and the catalog was cast aside.
Though at least in this case, some of them will live on, carefully placed on bookshelves in C4 members' numismatic libraries (something we do not recommend for your leftover cranberry sauce).