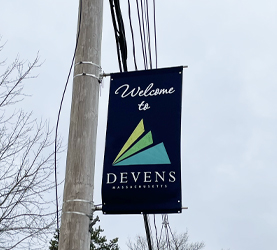 Team CRO was up and out early on Sunday AM for what would be our last Devens Show (or any show, for that matter) of 2022(!).
So of course we decided to try to end on a high note and make it an extra-super good one buying up a storm, selling every coin that was not nailed down and generally doing as much business as possible at a local show of this size.
And, in general, buying fully cooperated, starting almost right away and continuing right up until closing time to the tune of 15 new U.S. and world coins.
Including this handsome trio in pristine, consecutively numbered old NGC slabs: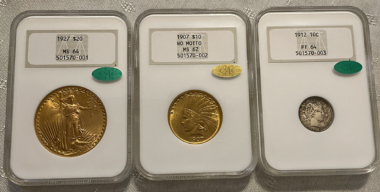 But while that was an excellent haul for a show of this size, sales lagged behind at just 4 coins during the day explainable by the lighter than usual attendance here at what has historically been an extremely busy post-Thanksgiving event here.  Not sure why – maybe the weather is too good?
Even so, it was still plenty enough activity to make it well worth attending for us.
And now we can look forward to staying close to home, sending coins off for grading, and CAC, working on deals fin the office and cranking out a couple more EB's before year end, including our next one this Tuesday.
So you might want to keep an eye out for that.