November 9, 2009: CRO Goes Hollywood!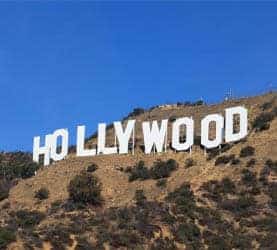 Well, sort of.
I was selected once again to be the official Coin & Currency appraiser for CPTV's Connecticut Treasure Hunt Appraisal Fair, an annual event held this year on November 8th.
The station had asked me to participate some months back and I accepted with great enthusiasm since I like doing appraisals and I have always been a fan of these sorts of shows.
And apparently I am not the only one, as tickets to this event priced between $50 and $100 each sold out in just a few days.
I wasn't sure how many of these folks would be bringing coins & currency, though, since the FAQ's section on the CPTV website said that they would not be appraising coins & currency (or explosives or live ammunition or glass fire extinguishers, for that matter).  But I was assured that this merely a typo, that other sections of the website clearly stated coins & currency were eligible and that I shouldn't worry about it.  So I didn't.
Fast forward to 7 AM on the day of the show when I arrived at the arena at Mohegan Sun Casino – yes, the very same venue that hosted the Jonas Brothers a few short weeks ago, and Brittany Spears over the summer.  Indeed, I could still feel the aura of their greatness lingering in the room.
At the beginning of the day, the Producer came up to me and explained that as I was doing my appraisals if I found something that might make good television, I was to wave a red piece of cloth over my head.  In such case, I was not to appraise the item or give any information to the owner (so as to maintain the suspense), instead we would go over to the part of the arena that was set up with TV cameras and lights, sound booms and gaffers (whatever those are) and then do the appraisal in front of the cameras.
The producer then looked me over making sure I was suitably presentable for TV just in case.  Since I was wearing a finely tailored new suit that I had purchased specifically for the occasion I was confident that I was ready to go, but that good feeling didn't last long when she said "Er, we'll put some makeup on you before you get in front of the camera".
But for most of the day, that makeup didn't seem like it was going to be necessary.  I met some very polite people who had mostly uninteresting items, including a bunch of things that were of bullion value, some 20th century gold, a few Chinese counterfeits (all described, curiously, as having "been in the family for 50 years"), and some other basic stuff.
Then an older gent came by the table with his lovely wife.  He had about 10 coins in very tattered old paper 2×2 envelopes with the prices paid written on them:  $2.50, 85 cents, $2, etc.  The purchase dates written on those envelopes indicated the coins were originally bought anywhere from the mid-1930's to the late 1940's. Among them were two 1794 cents, along with a 1795, 1796, 1797 cent and 2 Connecticut coppers.  All were pretty nice mid-grade circulated pieces that were interesting, but not TV-worthy in my view.  But when I saw the next coin, I picked up the red cloth and waved it over my head frantically.  Cue the makeup artist!
As an aside, I found out later that even good-looking people had makeup applied to them before going on TV, which made me feel a little better.
And then the show's producer rattled off a litany of instructions:  "Speak into the TV camera as if you are talking to a person, and no matter what do not to look at the table where the actual coin is.  You'll have 20 seconds to tell the camera what the object is, how you know it is genuine, a little history on it, why it is of interest to collectors, what condition it is in and how much it is worth."
That was slightly intimidating to hear, but even worse when I actually had to do it, under hot lights, with the producer standing behind the camera looking at her stopwatch and giving me hand signals showing how much time I had left.  Plus there were about 50 attendees who already had their various items appraised (and who apparently wanted to be part of the glamour that is our modern television industry) sitting behind her watching the whole thing.  Gulp.
Well, just four takes later, I think I finally got it all right and exactly within the 20 second time limit, explaining to the couple that what they had was called a 1793 Chain Cent valued at approximately $12,000.
That was fun.
The rest of the day was spent looking over small accumulations of coins & currency.  Nothing spectacular, but still quite an enjoyable exercise.
Late in the day my heart fluttered briefly when a woman brought in a George Clinton Cent – a dream coin that we have on several want lists, since there are only a dozen or so known.  Unfortunately, this one turned out to be a well-made electrotype copy.  But unlike many folks we have dealt with in the past that are very skeptical when we tell them they don't have a $75,000 rarity in their hands, the owner took it rather well.  She even spotted the seam on the edge of the item where the 2 electrotype shells were joined together.
I got to see a lot of coins, but the Chain Cent was the biggest story – and sufficiently interesting that several other people came up to me and asked, "We heard about the $12,000 coin.  What was it?"
In the non-coin realm, I heard that someone brought in an American Impressionist painting of a New York City scene that was appraised at $250,000.  Pretty cool.
Overall, I had the excitement of helping discover long-lost items and got some good experience in the role of TV spokesperson.
Though I'm guessing Hollywood will not be knocking on my door anytime soon.
DW