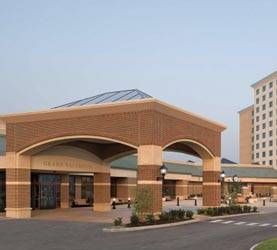 This will be a bonus Road Report, as I flew out to the St. Louis show for just a day and a half to try to buy coins on the floor, sell a few things, view some Scotsman and Heritage auction lots, see a few customers and gather sufficient anecdotes to write the following recap:
First, you will be pleased to know that my flight out was uneventful, and pleasant, in the sense that it was not as horrendous as most flights we take these days.  Sure, the plane was small, uncomfortable, completely full as always, and nearly devoid of storage space, but the good news is that I got to shove my large, awkward carry-on bag beneath my feet for the entire flight.
I was also delighted to pay $3 for a bag of nuts, and $15 for each bag I checked.  Disappointingly, I didn't have to check more than 2 bags, as I was hoping to have to pay the additional $100 they now charge for that privilege.  On a more positive note, the cup of water they gave me was still free, as was the stale, re-circulated air inside the cabin.  For now.
Upon arriving successfully in St. Louis, my first stop was to view the Scotsman auction lots ably cataloged by Mr. James Garcia.  I found James' comments and notes useful in helping me evaluate the coins as I looked at them, as opposed to typical catalog descriptions crammed full of hype (e.g. "Cascades of salmon and peach toning with only a blush of thick haze over the field.  With a population of 205 in this grade and only 172 better, you can see that less than 10 people per state could ever hope to own one slabbed in this grade or higher!!!!!!!!!!!!").  I guess I'm just not a person who likes hype.
Anyway, while the cataloging was pretty good, the quality of the Eliasberg gold coin consignment itself was an extreeeeeeeemely mixed bag in my opinion.  There were a couple of rare coins, and a couple of choice coins, but mostly it was just a blah, not so attractive and not so original group of coins with a really neat provenance.  And as much as we like a neat story, the coin has to be there too, which in too many cases in this sale it wasn't.  So I crossed those off our CRO list and instead focused on just a few choice coins for our inventory.
With Scotsman viewing completed, it was time to check out dealer set-up which was predictably sort of slow.  I say predictably because of the economic climate, as well as the fact that this show was never a big success for us anyway (which explains why I am walking the floor here, and not set-up at a lavish CRO table with large banners and an espresso machine).  Even so, there was business being done, and from my perspective it seemed to be at current market levels.  I also noted lots of activity related to generic gold.
In my attempts to buy nice coins for our own inventory, I saw very little that interested me, and the prices being asked for such choice coins were still quite strong.  I see no difference in the prices for such items now vs. 6 weeks ago.  For those folks who were waiting / hoping for 'blood in the streets' (to be able to buy some really nice coins at discounted levels), I haven't seen it.
Thursday I got to check out the Heritage sale, identify a few coins of interest, aggressively scour the rest of the bourse floor looking for cool coins, catch an evening flight home, and arrive in new England, refreshed and relaxed, at about 2 AM.
In summary, I heard a wide variety of reactions to the current market at the show:
Some dealers were pulling in their horns a bit.  They were being cautious until it was more clear what was going on in the markets in general.
Other dealers were going about their business in a pretty-much normal way:  Filling want lists, buying coins from other dealers and from the general public.  From what I saw, this was the majority reaction of those dealers who operate retail (as opposed to wholesale) businesses.
Some dealers (including a few prominent wholesalers) have shifted much of their focus to the buying and selling of generic gold.
I also spoke to a dealer who says he is taking advantage of the current uncertainty by stepping up his buying and trading.  He said his goal is to increase market share (and perhaps make some outsize profits while doing so).
And then there was the one dealer I spoke with who was completely panicked.  He was talking about selling everything he owns and moving to another country.  I laughed when he said it.  Then he told me he was 'deadly serious'.  I will not post his name here lest I send him 'over the edge'.
Most people I spoke with – including collectors and dealers alike – said that they were glad that all / most / some / at least a little (depending on the person) of their assets were in coins, since watching their stock portfolio plummet recently was really not much fun.
And I gotta say I agree with that last sentiment.
DW