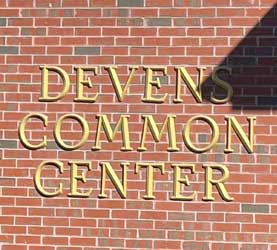 Team CRO was excited to be back in Devens for the first time since February of 2020, and based on today's attendance we were not the only ones.
As the room was crowded and active from about 8 AM right up until we left in the early afternoon.  During which we managed to buy 11 cool coins from various collector attendees, and 3 more on the floor from local New England dealers.  And while that in an of itself was not unusual at this event, the fact that 7 of them were gold coins (and pretty fancy ones at that) was.
Sales were less robust but still good enough, in US and world coins ranging in price from $395 to just under $5,000 which is the kind of mix we typically see here.
We also delivered 5 coins recently ordered by local customers, took 3 want lists, talked to several other collectors about potential future deals and generally did as much numismatic business as could be shoe-horned into a local coin show.
So we'll look forward to the next event here in November, but that will be after the Baltimore show from where our next RR will be posted in about one month from today.
But before that, we'll be launching another Early Bird containing some of these NEWPs on Tuesday, November 2nd.
EOM