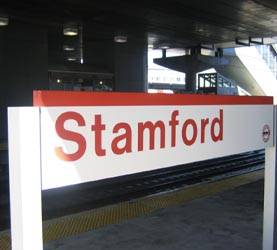 Prologue:
Excitedly, Dave and I are in the last stages of preparation for tomorrow's start of Coinfest, a process which includes doing laundry, sorting out inventory, unfurling the CRO banner, packing and, on this day, working as hard as we can to finish a large cataloging project we are doing for the upcoming C4 (Colonial Coin Collectors Club) auction in November.
And, we are pleased to say, everything is on track, and we anticipate no delays whatsoever in hauling our stuff (and ourselves) to CT.
In fact, the only thing creating any angst about now is waiting for today's mail to see if several of our coins are back from grading as scheduled.  Because if they are not, they will not be coming to CT with us, and that would be a darn shame.
We do, however, having many other things, including a number of NEWPs which have never appeared on this site or in an Early Bird.
Which means that if you attend the show and swing by Table #232, you will have the 'firstest' first shot at quite a few fantastic coins.  And while that last sentence is not likely to impress the English majors in our audience, we're confident the numismatists will like it.
October 9th:  That Parking Garage
Just a several hour drive from home and there it was – the now infamous parking garage at the Hilton Stamford, the worst, most poorly designed (and badly signed) such structure I've ever entered, including the one in the hospital where I plowed into a support column on the day my son was born, and the one in my grandmother's old apartment building which required her to park so close to a wall that you could not open your door (come to think of it, she was an extremely poor driver, and that one may not have been the fault of the designer).
On a more positive note, the gate was up, so I did not have to pay.
Once inside, I met Dave in the lobby, walked directly into the show and began setting up at our usual location facing the door.
And everything was fine, though a bit cramped, with us and our dealer neighbors shoved into a small space with a tiny shared back table and limited electrical outlets.
But we made do, setting up everything and pretty much completely filling our three display cases.
And while Dave finished installing the lamps, I walked around and checked out all the other dealers' offerings, including what seemed like about 40,000 Morgan Dollars, plenty of cool copper, and some fantastical for-display-only federal coins at Joe O'Connor's table.
We made some decent sales too, mostly of the colonial variety, including some things we bought on Thursday and which therefore, sadly, never made it to an EB or to the website.  Actually, we don't find that sad at all, we think it's good commercially, and we really like having new things at shows that no one has seen before (since it gives people one more reason to sprint over to our table).
But it seemed like most of the buzz in the room on Friday was being generated by sticker-seeking collectors hauling around their prized boxes of 20 (or so) coins for submission to CAC.  John Albanese is evaluating coins for free at this show, and it appears that many people are taking him up on that.  But only tomorrow, so you'll have to wait until then to hear how anyone did.
Anyway, we packed up at about 6, headed to the Coinfest! wine reception in a cavernous tent attached to the hotel and then had dinner at the hotel before I returned to my room just in time to begin writing this blog.
We're expecting Saturday to be pretty active around here, with all of the exciting details to be posted here approximately 24 hours from now.
October 10th:  CAC Central
Saturday at Coinfest was fairly CAC-intensive.
First there was the discussion on CAC by John Albanese in the morning, attended by collectors and dealers alike (including our own Dave Wnuck), in which there were a couple of interesting comments:
1.  John said that stickering revenues were roughly $45,000 per month, and the total expenses to run the program were about $100,000.  So stickering in and of itself wasn't a money-making venture.  So why do it?
2.  Because CAC makes money by buying and selling coins that they like.
3.  Which leads us to the conclusion that while people have said that the sticker means a coin is PQ, or solid for the grade, John pointed out that a sticker on a coin means (in addition to or aside from anything else) that this is a coin that CAC would buy and/or sell at that grade level.
And then the show opened, at 10, and with it a line of box-toting collectors formed at the CAC table to submit their coins.  I would have estimated the line at about 25 people when the day started, though I was told later that the total number of submitters was 70-something.
With most of them hanging around during the day, boosting show traffic and making the place pretty lively overall.
And it was for us, as we got to see a lot of familiar faces, say hi to people we had heretofore known only via emails and chatrooms and meet some new collectors for the first time.  Which was fun both socially, and commercially, as we have some pretty good sales across all categories, including one coin which we had on hold for a collector before the show, which he passed on at the show, and then which sold to a dealer later in the day.
We also bought a few more things, many of which will appear in our EB on Tuesday.
And then in the late afternoon, some of the CAC results trickled in, and a few collectors showed us how they did.
Generally speaking, it seemed like more people were disappointed than elated, and the 'sticker to coin submitted' ratio was generally lower than last year.  Maybe this is because everyone brought their best pieces last time?  Or maybe because we didn't see a big enough sample size.
We also didn't see any gold stickered coins, which makes sense since John Albanese told us earlier that the gold sticker is being applied to what he guesstimated as just 2 or 3 coins out of 1,000.
As for us, we agreed with some of the CAC stickered coins we saw, didn't like others, and saw a bunch of coins that CAC declined to sticker that we thought were very nice.  But once again this is an opinion being offered by CAC, and they are entitled to sticker whatever they want.  Plus it was free, so no one can argue about the price.
Which took us right up until 6, and dinner with a dealer friend at Morton's in which we tried (mostly successfully) to eat in a sort of healthy way.
Sunday the show will be open, though we expect traffic to be down considerably, and many of the dealers to have left.  But we'll be there, and will report everything that happens in the next installment of the RR.
October 11th:  A Day of Rest 
Sunday started off extremely nicely, as instead of hanging out in my hotel room in the morning (which unfortunately has been the custom for a few years now), I got myself down to the gym, worked out, had breakfast, packed up my stuff, checked out and then walked down to the show at about 9:30 to get ready for the 10 o'clock opening.
But it sure seemed quiet.
When I got there, there were just a few collectors (literally – maybe a half a dozen people) sitting in the lobby waiting for the doors to open to the public.
And when 10 o'clock came, only a few more had joined them.  All but forcing show organizer Jon Lerner to make a joke about it and loudly announce to the dealers that the "Public was coming in!" as just a couple of guys filed past him.
In fairness, it wasn't just the lack of collectors on this day, as about half of the dealers left Saturday, resulting in an extremely quiet bourse floor Sunday.
And while that was disappointing, it wasn't very surprising (at least to us).  The last day of most any show turns into one of these 'chicken and egg' dilemmas, where light show traffic causes dealers to leave early, which over time has trained the public not to show up on the last day of a show, etc., etc.
But, despite a Sunday pretty much devoid of any activity, the overall show was a big success, with more than enough sales for us on Friday and Saturday to make this an important event on our schedule, and enough NEWPs to round out what is shaping up to be a deluxe Early Bird on Tuesday.
And that closes the book on Coinfest 2009, and begins a relatively long hiatus for the RR.
The next installment won't be for a while, as we post from the Stack's auction before the Baltimore show on or about November 10th.
But right now, I am going to start our elaborate Columbus Day celebrations a little early.