Friedberg CC-21 variety, Serial Number 143253. Printed by Hall and Sellers.
A superb Gem example of this denomination with crisp ink, bold signatures and exceptional eye appeal: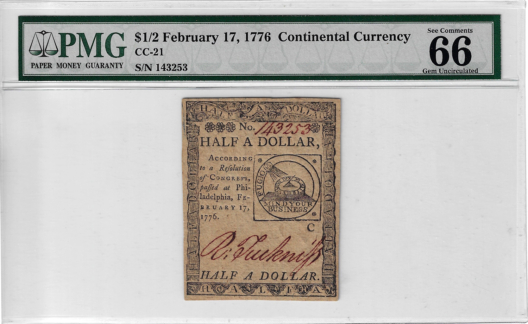 Best we've ever had of this issue.
$11,500
To order or inquire about this item, call us at 1-800-Coins-99 or email us at John@CoinRaritiesOnline.com or complete the form at the bottom of this page.