Friedberg CC-22 variety, Serial Number 386260, Plate A. Printed by Hall and Sellers.
Last of our group, and another lovely, original, well made and extremely eye appealing example: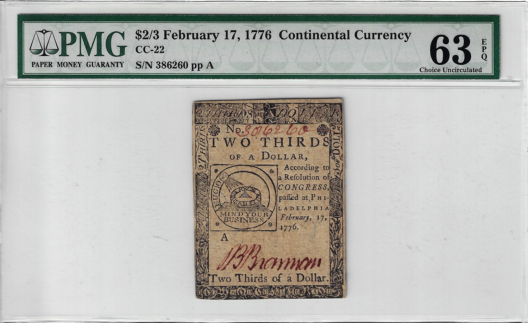 This is another Choice example with bold printing and a strong signature.
$5,975
To order or inquire about this item, call us at 1-800-Coins-99 or email us at John@CoinRaritiesOnline.com or complete the form at the bottom of this page.