Friedberg CC-20 variety, Serial Number 511454, Plate B. Printed by Hall and Sellers.
The first of three exceptional Fugio notes on our list, this is a crisp Choice Unc. with bold printing and jaunty bright red serial number and signatures: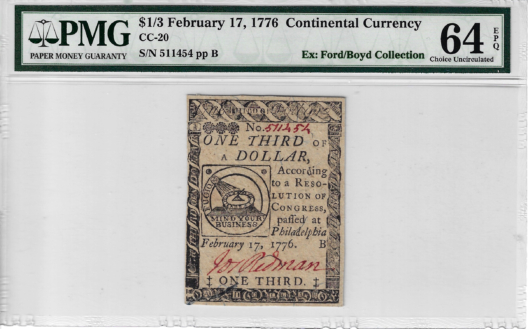 Well pedigreed too.
Ex Stack's January 2005 sale of the John Ford Collection, Part VIII, lot #1715 where it was sold raw and described as "Gem Crisp Uncirculated" and "A Perfect type note for the denomination and series".
$6,750
To order or inquire about this item, call us at 1-800-Coins-99 or email us at John@CoinRaritiesOnline.com or complete the form at the bottom of this page.