Ross-M66, Van Hoydonck-64 variety by J. Wiener.  59mm.
An interesting issue depicting the Amsterdam State House, opened waaaaay back in 1655, ambitiously, as "The Eight Wonder of the World":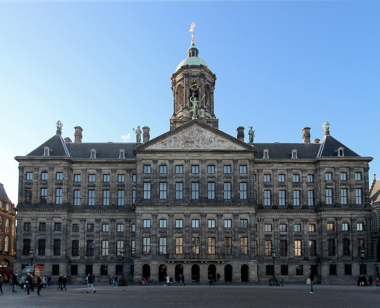 Sure, it's a great lookin' building, but for my money I'm still going with the Hanging Gardens of Babylon, or maybe the Great Pyramid at Giza.
Also interesting:  Unless I have forgotten all about it, I do not recall ever seeing another example of this medal before this one showed up.
SOLD
To order or inquire about this item, call us at 1-800-Coins-99 or email us at John@CoinRaritiesOnline.com or complete the form at the bottom of this page.