Ross-M265, Van Hoydonck-176 variety. By J. Wiener. 59mm.
Featuring the Cathedral of Siena (which your author visited a few years back after walking up what I remember to be about 793 staircases):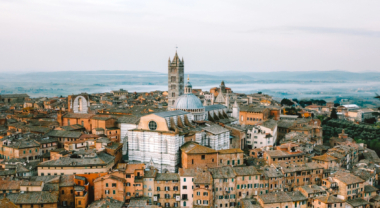 And this is a choice example with a dash of pretty rose toning and overall appeal that far exceeds the SP63 example that just brought $720 at Stack's Bowers.
SOLD
To order or inquire about this item, call us at 1-800-Coins-99 or email us at John@CoinRaritiesOnline.com or complete the form at the bottom of this page.