Hoydonck-17 variety, by Jacques Wiener.  50mm.
Located in Ghent, Belgium, this cathedral was named for Saint Bavo of Ghent and completed in 1569: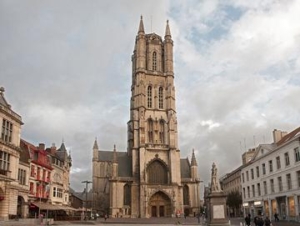 The piece itself is choice and flashy with nice chocolate brown color.
SOLD
To order or inquire about this item, call us at 1-800-Coins-99 or email us at John@CoinRaritiesOnline.com or complete the form at the bottom of this page.