September 18, 2020: Stream of Coin-sciousness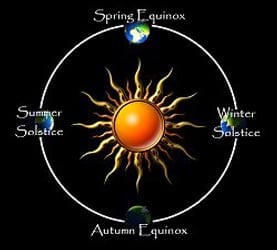 Wow.  Hard to believe we are just days away from the Autumn Equinox, but in this most unusual year time has certainly flown.
Team CRO, on the other hand, not so much.  Indeed, we have not been on an airplane of any type or seating configuration since February 29th of this year, making this the longest such hiatus from air travel your author has personally endured since 1979.  That's true, actually.
Though we did sorta kinda fly vicariously recently, as a CRO-hat wearing customer put his WWII-era T6 Trainer on an aircraft carrier, sailed it to Hawaii and then flew it in an aerial parade celebrating the 75th Anniversary of the end of the war: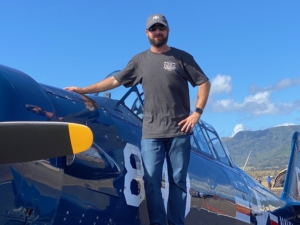 How cool is that?  Pretty sure it's the coolest thing ever (or at least ever on this site).
But despite our own lack of long distance travel, and no coin shows (aside from a couple of small dealer-only affairs within driving distance), business has been about as strong as ever with steady activity on the website, good responses to our EBs, a lot of good buying opportunities from all kinds of collector and dealer sources, and no shortage of enthusiastic collectors calling and emailing us daily to variously buy coins, sell coins, trade coins, consign coins, give us want lists, etc.
We've also been doing a lot more appraisals of late, and while most of these have been filled with modern mint issues and your requisite circ. Morgans, we have also stumbled into more than our fair share of cool coins.  Like this glorious recent EB coin, for example: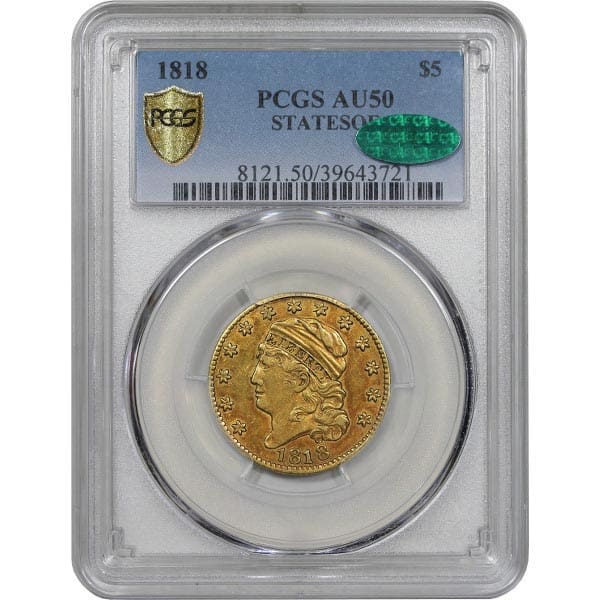 In fact, the only thing that hasn't been chugging along is the USPS, with many of our packages taking longer than ever, or, in one extremely unfortunate case, going MIA in the postal system (as symbolically represented by this action photo in which our box is theoretically wedged under the back tire):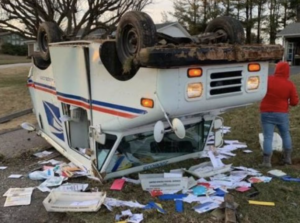 But hey, what are you gonna do other than make the best of the situation and try to find your way forward in this new normal?  So we are.
On  a waaaaay more positive note, we are delighted to report that we will be setting up at our first actual show with public attendance since the ANA Mid-Winter in Atlanta.  That's right, we'll be at the New Hampshire Coin & Currency Expo in Manchester, NH October 2-3, with a lot of new, never-before-seen coins, and our usual ravenous appetite for anything cool, interesting and high end that shows up there.
So if you are in the area, we sure hope you'll stop by and see us.
But only after our next Early Bird which will go out this coming Tuesday and have a typically wide variety of CRO-style coins in it.  Like these, for example: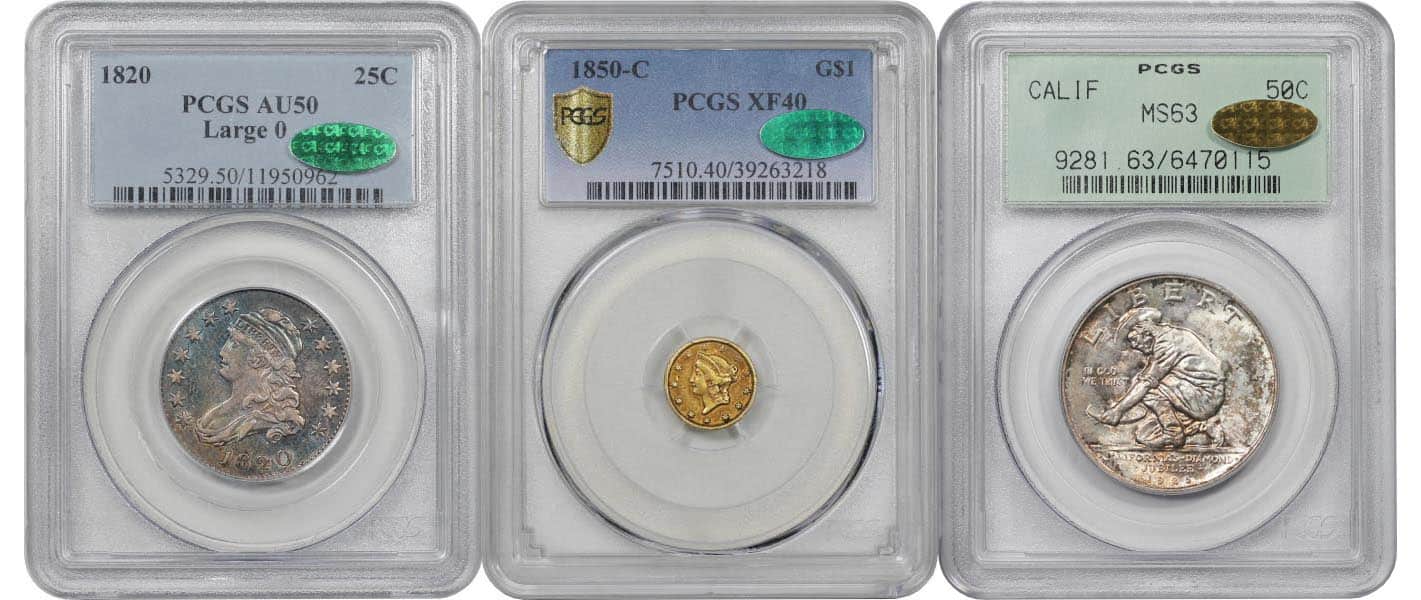 So you might want to keep an eye out for that.
EOM