September 20, 2017: Stream of Coin-sciousness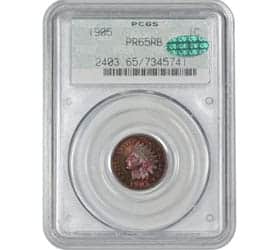 As our regular visitors have by now noticed, we've made the move from the sliiiightly cumbersome Coin Rarities Online to the streamlined CRO on the site.  Hey, most people call us that anyway, and we have always used it on the mailing address and hats for security reasons, so we figured it was time.  Look for the same evolution in our ads in the coming weeks.
You may have also noticed that we've ramped up our old-holdered US coin inventory in recent months.  How come?  Several reasons:
We like choice, original coins in old holders.  A lot.  In fact, we would collect them ourselves if we were collecting.
We are less enthusiastic about coins that have just been regraded or upgraded (sometimes multiple times).  We prefer coins that have some upside potential over those which are maxed out.
If we buy a coin in a 20+ year old slab, we can be confident that it is stable and will continue looking exactly as it does now for years to come.  Less true for coins in new slabs, unfortunately.
For the avoidance of confusion, and before we get 823 emails on the topic, we acknowledge that there are also terrible coins in old holders.  We don't buy those.  We recommend that you don't either.
When we do list choice coins in old holders, it is our sincere hope that they will be ordered by collectors, kept for a while and then maybe offered back to us at some point down the road so we can list them again.  Which is exactly what happened with this classy Classic Head Half Cent on our last Early Bird: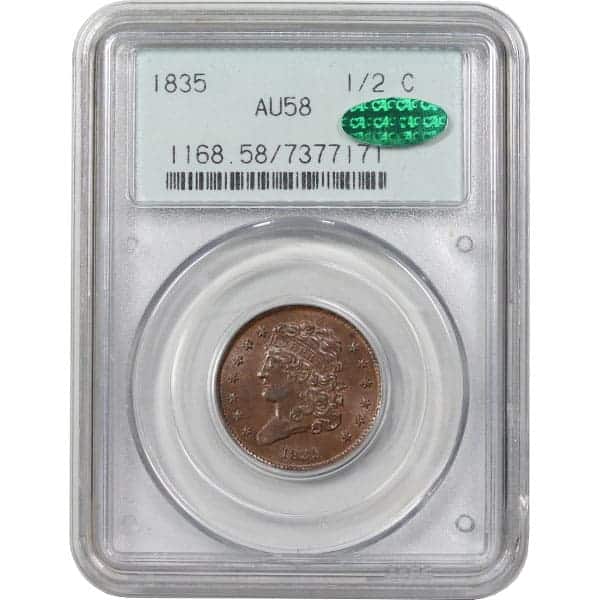 But often they are ordered by dealers, such as with our recent 1864 Liberty Seated 10¢ in an ooooold NGC PF64 holder:

And which has like lightning re-appeared on PCGS Coinfacts looking like this:

Yes, it pains us to know that coin was cracked out, but on the other hand it does underline the point that coins like these are frequently sought by collectors AND dealers, which we promise you is exactly what you will want to happen when it comes time for you to sell.
Numismatic Truism #327:  If you send in a nice, original set of classic coins to be graded (a proof or mint set, for example), one of the coins will come back either as a no grade or with an outlier grade making it all but impossible to offer the coins as a group.
Truism #327A:  In the unlikely event that all of the coins receive good, consistent grades, then you can be 100% sure that one of the coins will not CAC.  Trust us, we know.
And that's really all we have to say about that.