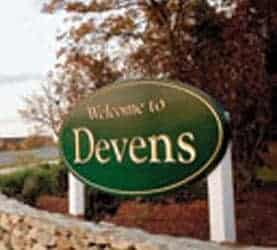 As I headed out early Sunday for our local show I have to admit my expectations were modest for several reasons:
The weather here is amazing, and I figured a lot of people would opt for some outdoor activity or other before the weather turns cold and we're all buried under 6 or 7 feet of snow.
The Patriots are on TV at 1 PM, and a lot of the dealers and collectors will want to be parked on the couch for the kick-off.
A couple of our regular customers had informed us they would not be able to come this time.
But of course that would not dissuade me from arriving right when the doors opened and putting out our limited small show inventory with a representation of each category skewed to the lower end of the price points and a few I was asked to bring by several local collectors.
And while it was a slow build, by 9 the room was pretty busy, with a full complement of dealers (except for one regular who was in Virginia for a show this week), a pretty decent collector turnout and a low hum of buying and selling activity.
Including at our table, where we sold a bunch of US coins, traded one world coin for 2 others, completed a pre-planned wholesale deal and might have sold a better colonial via layaway.  Not sure about that last one yet.
On the buying side it was a bit different than usual.  In the past we've bought mostly moderately priced coins here, and while there was some of that (including a stack of neatly toned world coins another dealer), we also found 4 cool coins which could be characterized as "better".  Another half a dozen things seemed at first glance like they might work, but they all failed the loupe test with a spot here, a mark there and, in one notable case, a terribly disappointing cluster of small intentional scratches on an otherwise utterly pristine type coin.
Doing our last deal of the day around 1:15 PM, packing up with the assistance of a collector friend and looking forward to the next one of these in November.
EOM