An old friend last offered by us way back in 2008 at which time it was featured in a CRO ad which received more customer feedback than any other up to that point: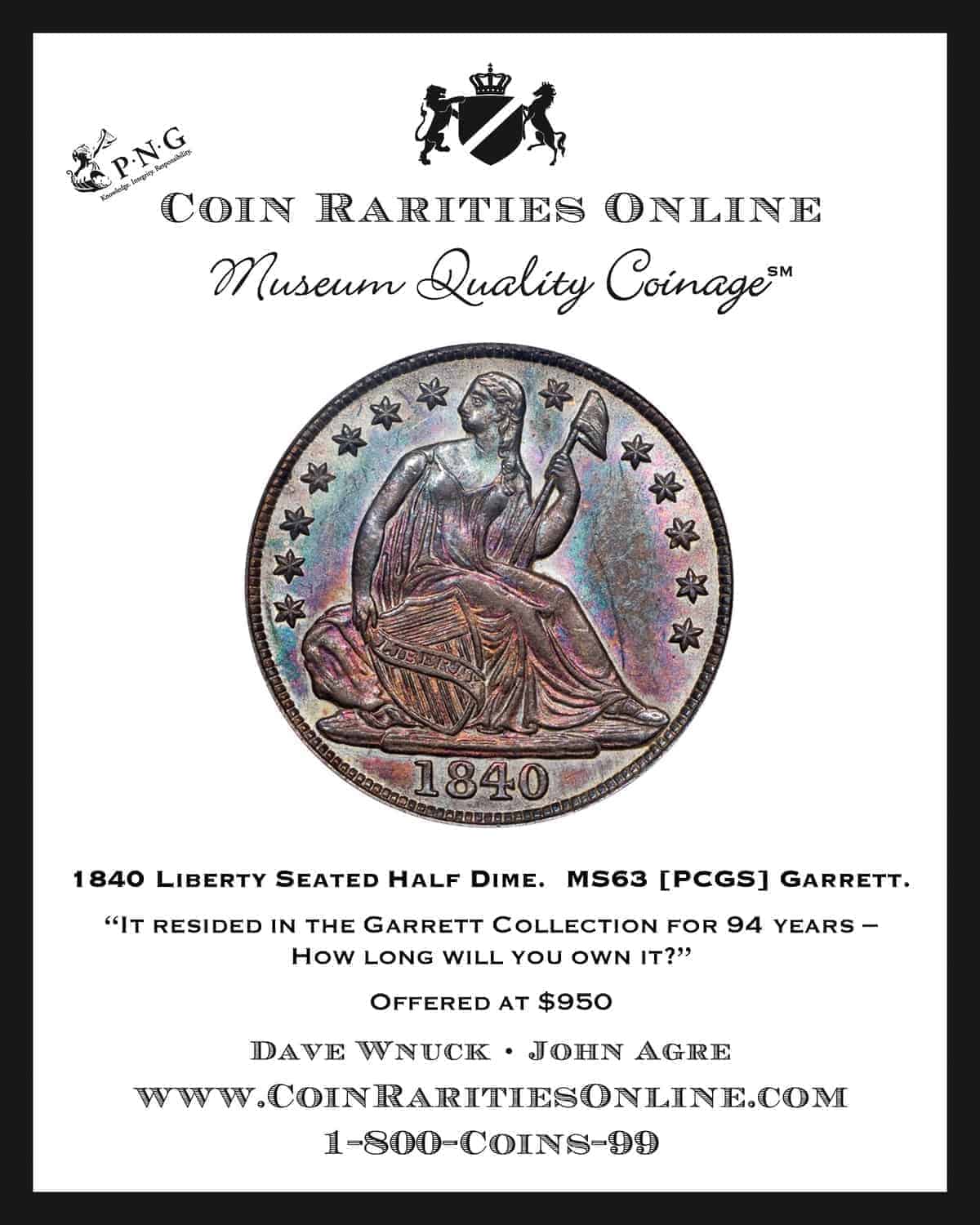 Which isn't too surprising, since this is a stunning, relatively affordable and well pedigreed piece described in Stack's 1976 Garrett catalog as follows:
"1840 No Drapery. Brilliant Uncirculated, lovely iridescent toning. Also from the Chapman purchase (privately) of December 13, 1882."
How cool is that?  Very.
Ex-Stack's 1976 Garrett Collection auction, as noted, lot #100.
Note that this coin has been verified by CAC.
This coin is from the CRO archives and is not currently available for sale.